"10.50 Is Possible": Shelly-Ann Fraser-Pryce Aims to Shadow Elaine Thompson-Herah and FloJo in 2022
Published 10/28/2021, 10:09 AM EDT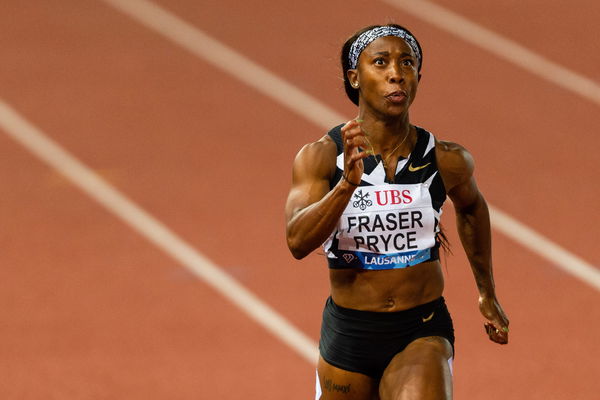 ---
---
At 34 years of age, most professional sprinters would start preparing for their retirement. However, Jamaican sprinting legend Shelly-Ann Fraser-Pryce has the world record on her radar as she's getting ready for the 2022 season.
ADVERTISEMENT
Article continues below this ad
Shelly-Ann had a stellar run in 2021, as she recorded the world's third-fastest and her personal best time of 10.60 seconds. While she was expected to retire in 2022, Shelly wants to break the long-standing world record in the 100m event before taking her bow.
ADVERTISEMENT
Article continues below this ad
Shelly-Ann Fraser-Pryce is at the peak of her performance
The Jamaican sprinter first stepped on the Olympic track in 2008 during the Beijing mega games. Notably, even after being on the track for over a decade, Shelly's form is still on the rise. In 2021, she broke the world's third-fastest time and clinched the Olympic silver medal in 100m.
The 34-year-old was planning to retire in 2022, however, after her performance in 2021, she has upgraded her goals. In a recent interview, Shelly talked about what are her goals in 2022, and for Paris Olympics 2024.
"It's a year at a time. Before I counted it (Paris 2024) out, but then after the season and just the progress, you kind of know there's more and you want to take it a year at a time, because I'm looking forward to defending my (world) title at 2022 in Oregon. After that season, you look again and you're still feeling good then why not give it a shot. Paris 2024, I could definitely see it as a thing."
Back in 1988, American sprinting fame, Florence Griffith, had clocked the world's fastest time in 100m, at 10.49 seconds. Interestingly, no woman has surpassed the record yet. Shelly-Ann would definitely aim to break the unbreakable in 2022.
Shelly said, "I definitely think 10.50 (seconds) is possible".
Can Shelly-Ann break the world record?
ADVERTISEMENT
Article continues below this ad
In 2021, Shelly-Ann has pushed her own limits, and she looks set to do it again in 2022. Her positive update regarding continuing her career is wonderful news for her fans who would've hated to see Pryce bow out after such an impressive season.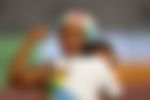 If Usain Bolt is the king of Jamaican sprinting, Shelly-Ann has an equal place on the throne with her accomplishments. While any sprinter can excel in 2022, based on records, the world's second-fastest woman, Elaine-Thompson Herah, is her biggest rival. Elaine herself recorded an astonishing time of 10.54 seconds in 2021.
ADVERTISEMENT
Article continues below this ad
Do you think either of the two springing legends will break the world record in 2022?