Shaquille O'Neal Actively Backs MLB Legend Barry Bonds After Baseball Hall of Fame Snub
Published 01/27/2022, 10:00 AM EST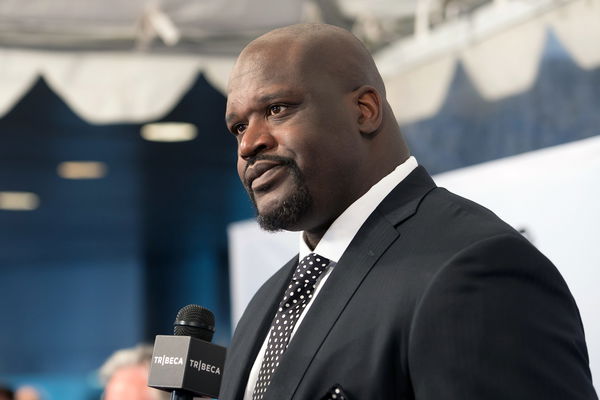 The Baseball Writers' Association of America (BBWAA) on Tuesday announced the result of the National Baseball Hall of Fame of 2021. And former Boston Red Sox hitter and MLB legend David Ortiz was the only one to get his name inducted into this year's Hall of Fame.
Barry Bonds and Roger Clemens both missed their Hall of Fame honor by a close margin. Bonds and Clemens received 66 percent and 65.2 percent votes by the BBWAA, respectively. Which is less than the required 75 percent to get inducted into the Hall of Fame. 
Bonds and Clemens, both legends, were in their last year of eligibility on the ballot to get their name on the Hall of Fame. And despite that, the Writers' Association chose to not induct them in the Hall of Fame.
ADVERTISEMENT
Article continues below this ad
This whole scenario sparked controversy in not only the baseball fraternity but throughout the sporting world. And basketball legend Shaquille O'Neal was one of the many to back Barry Bonds for the Hall of Fame.
Shaq backs Barry Bonds for Hall of Fame
Barry Bonds, along with David Ortiz, were amongst a group of candidates who were controversial, considering their history with drugs.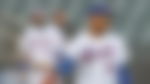 But the Hall of Fame got only Ortiz that too in his first year of eligibility. While, San Francisco Giants' legend Bonds did not get his admittance into Cooperstown for his alleged participation and usage of performance-enhancing drugs.
ADVERTISEMENT
Article continues below this ad
And after this snub by the BBWAA. Shaq was among many who were not happy with this year's Hall of Fame result. He took his Instagram stories and shared several tweets of various sports personality that was in favor of Barry Bonds for his deserving Hall of Fame honor.
Barry Bonds in MLB
ADVERTISEMENT
Article continues below this ad
WATCH THIS STORY: Barry Bonds' All-time Great Feat.
An MLB legend and San Francisco Giants' icon Barry Bonds has donned the Major League Baseball for 22 seasons. He made his MLB debut with Pittsburgh Pirates in 1986. And bid farewell to the game with San Francisco Giants in the 2007 season. Bonds played a total of 15 seasons for the Giants. He has scored a record 762 home runs in his MLB career, which is still a record. Bonds also holds the record of hitting most home runs (73) in a single season of MLB.