WATCH: Huge Baseball Prospect Sees Horrific Injury Scare After Pitch as Arm Gives Through
Published 03/07/2022, 10:45 AM EST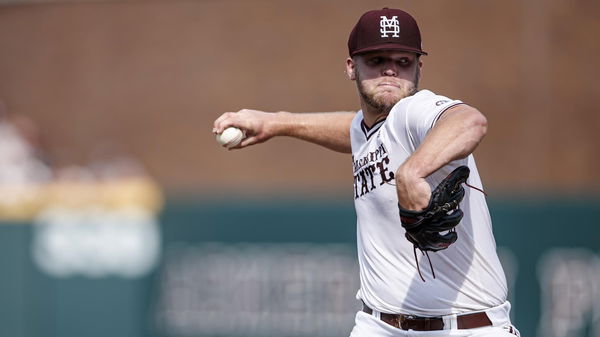 The past four months have not been kind to the game of baseball. The owners' lockout is itself proving to be a curse for Major League Baseball. And now, one of the very promising baseball talents Landon Sims has suffered a horrific injury while pitching in a game.
Apart from players from Major League Baseball, probably every MLB team hires their scouts for the hunt of younger players in college-level teams, or even in some independent leagues. And as soon as the lockout ends and the next season starts, then fans might see glimpses of some young stars in MLB.
ADVERTISEMENT
Article continues below this ad
However, some younger players, who are yet to sign for any Major League Baseball team, have also been monitored by various MLB sides. And this injury of Landon Sims might have upset many MLB teams.
Future Baseball Star Landon Sims Goes Through a Horrific Injury
Playing for the National Champion Mississippi State, Landon Sims had one of the best years in 2021. During the 2021 season, Sims struck out almost half of the batters he faced while pitching. And now, in 2022, the young baseball star was moving into the rotation.
Before March 5, Sims was looking in his element in this season. As a starting pitcher, he was dominating the 2022 season for the Mississippi State. But during the Friday night game, he went through a horrific arm injury that caused him to leave the field in the midst of the game. And not to forget, before leaving the field, Sims had struck out 10 of the 11 batters he faced in the game.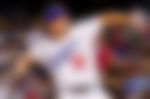 Taking to his Twitter account, MLB pitching consultant Rob Friedman shared a video, in which Sims can be seen getting injured while pitching.
ADVERTISEMENT
Article continues below this ad
After the game, Mississippi State coach Chris Lemonis confirmed that he doesn't have much idea about the injury. But Lemonis said that Sims' arm didn't feel right.
ADVERTISEMENT
Article continues below this ad
According to Saturday Down South, the Mississippi State coach said, "We don't know. He (Landon Sims) said his arm just didn't feel right, so we took him out. I'm sure we'll have him looked at."
WATCH THIS STORY: Shohei Ohtani, Bryce Harper, And More- MLB Lockout Forces These Players to Miss Out on their Primes