"Still Love the Astros": Simone Biles Sends Support to Dusty Baker and Co. After Loss to Atlanta Braves
Published 11/03/2021, 1:51 PM EDT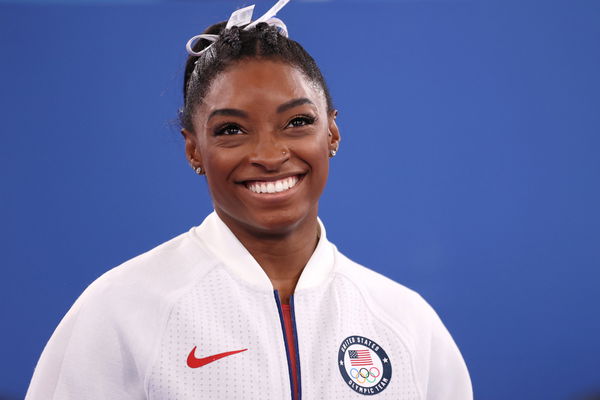 ---
---
Houston Astros fans were heartbroken on Tuesday night, as their World Series dreams came to a disappointing end. However, gymnastics GOAT, Simone Biles sent a heartfelt message to her favorite team as they recover from the loss.
ADVERTISEMENT
Article continues below this ad
The Houston Astros overcame every critic and every odd to sail their way to the World Series. Albeit their efforts, the Atlanta Braves handed them an embarrassing 7-0 defeat in Game 6 to clinch the 2021 title.
ADVERTISEMENT
Article continues below this ad
Simone Biles tweets to support Houston Astros
The Olympic gymnastics fame, Simone has been crystal clear about her love for MLB giants Houston Astros. While she is a stunner on the Olympic mat, Biles never leaves a chance to support her favorite baseball team, through their highs and lows, like every dedicated fan.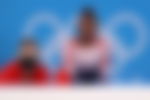 On Tuesday night, the Astros clashed with the Braves for Game 6 of the MLB World Series. The Braves had a dominant hold over the Astros, as they already had three wins and were aiming for their fourth.
Remarkably, Braves triumphed over them, writing history for their franchise, winning their first World Series title since 1995. 7-0 was a devastating loss for the Astros, but soon after the defeat, Biles wrote a heartfelt message for the Astros.
The gymnastics sensation expressed her love for the team, despite the results. Simone wrote, "I STILL LOVE THE ASTROS."
In the past five years, the Astros have successfully reached the World Series three times. Out of those they have even clinched one, the 2017 World Series 2017.
Biles pitching in the World Series
ADVERTISEMENT
Article continues below this ad
Simone Biles grew up in Texas, Houston, making her love for the Astros mandatory. The 24-year-old not only supports her team through social media but has also made appearances on the mound, more than once.
In 2016, Biles came to the field wearing her Astros grey-colored jersey, for the Houston Astros vs Seattle Mariners game; She also made an incredible flip on the field. Biles again appeared on the field in 2019, for the World Series Game 2, Houston Astros vs Washington Nationals. Notably, Biles threw the first pitch there.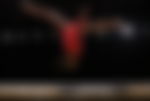 Biles supporting the Astros despite them losing is an incredible example for other fans, who are quick to criticize the teams, even after players put in all their efforts. 2021 was heartbreaking in the end, but how do you think the Astros will fare in 2022?
ADVERTISEMENT
Article continues below this ad