Is the MLB Lockout Stall Prompting Big Talents to Look at Japanese and Korean Baseball Leagues?
Published 01/03/2022, 9:30 AM EST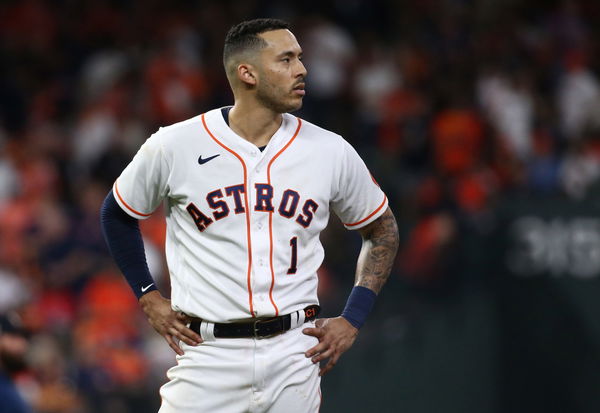 ---
---
Still in play, the MLB world went into a lockout at the start of December. A month later, as the players remain unaware and impatient about their future, some notable names have shifted their future to what's next best after Major League Baseball.
ADVERTISEMENT
Article continues below this ad
The Japanese Baseball League and Korean Baseball League are considered the World's second and third best leagues. After some prominent signings already, fans are wondering if MLB stars will also make the drastic change.
ADVERTISEMENT
Article continues below this ad
Asian League scout sheds light on the MLB transfers
As the MLB lockout has put players' future in doubt, some stars have taken flights to secure their future. Third baseman Rio Ruiz, and former New York Yankees player, Chris Gittens, signed a deal with Asian league teams. Interestingly, the list doesn't end here. Yasiel Puig, Freddy Galvis, and Ivan Nova also changed their league. Notably, former Pirates prospect, Gregory Polanco, is also reported to close a deal in Japanese land.
#KBO signing: Rio Ruiz has signed with the LG Twins. 1 year, $1 million (maximum for all first-year foreign players in Korea). Formerly with the Braves, the Orioles and the Rockies, Ruiz will make $600K in salary, $150K in signing bonus, and $250K in incentives.

— Jeeho Yoo (@Jeeho_1) December 28, 2021
In conversation with CBS Sports, the Asian league scout opened up on the MLB star's potential shift to Asian leagues. He said, "I'm actually not sure that is the case. I'd like it to be, I thought it might be, but it looks a little 'business as usual' to me."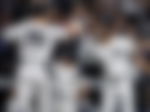 ADVERTISEMENT
Article continues below this ad
American baseball stars changing leagues? Unlikely
Although not denying their skills, the MLB players who have shifted to the Asian league did not have the same demand as Carlos Correa and other top free agents. Undoubtedly, once the lockout ends, MLB franchises are going to aggressively put out huge deals in front of stars.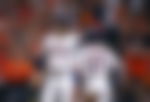 Interestingly, Carlos is reported to grab a $300 million above deal once the lockout ends. Although players like Carlos and Freddie Freeman might not be looking at the Asian League, do you think other players will switch leagues if the MLB lockout stays put any longer?
ADVERTISEMENT
Article continues below this ad