"Never Took That Variable Into Consideration": Max Scherzer Reflects on His Grave Mistake in La Dodgers Post-Season
Published 01/06/2022, 10:00 AM EST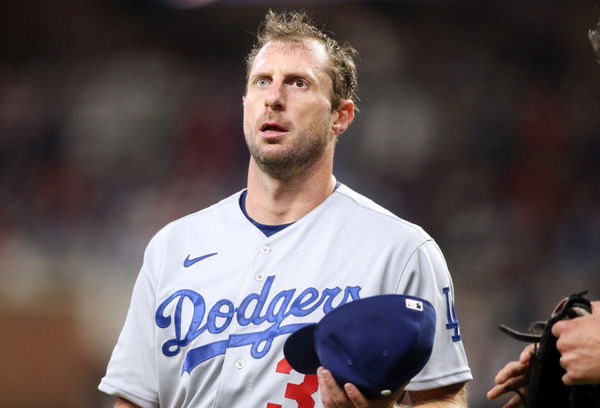 37-year-old star pitcher Max Scherzer had a major arm issue during the 2021 NLCS game. Max failed to pitch for the LA Dodgers, leaving the team in a compromising situation; however, it wasn't his fault.
Max had a dead arm situation, albeit this was not the first time he was injured. Analyzing what went wrong, Max reveals the grave mistake he made.
ADVERTISEMENT
Article continues below this ad
Max Scherzer compares 2019 problem with 2021 issue
Back in 2019, when Max was part of the Washington Nationals, Max was struggling between injuries and pitching for his team's World Series dreams. When Scherzer joined the LA Dodgers in 2021, he found himself in the same position, standing on the mound for Dodger's World Series goal.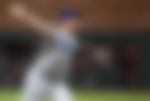 However, this time, Max had to be relieved because of his dead arm, and eventually, Dodgers lost the NLCS to the Braves. Looking back at the lost World Series hopes, Max reflected on what had gone wrong.
Scherzer said, "When I went into that postseason, I came from a lower work capacity to when I tried to do what I did in 2019 that that was just too big of a jump. We never took that variable into consideration. I've never had that variable taken into consideration and so, like I said, I bear more brunt of that because of me having those discussions with Dave about that, about how I can be used in the postseason and coming up short on that, on my end, of saying I can do something and then it didn't happen."
He further added, "And that's where no one's to blame, no one's at fault, it's just you learn from this. It's something that happens."
Max has become the player with the highest AAV
Although he had a tough time in the 2021 post-season, Max's abilities are undeniably incredible; Something New York Mets couldn't oversee, as they secured him with a whopping $130 million contract. Notably, this new deal has made Max the player with the highest average annual value. Scherzer's AVV is $43.3 million.
ADVERTISEMENT
Article continues below this ad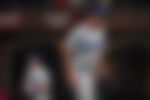 Max has been predicted to bring in a 'Tom Brady' kind of impact for the Mets in 2022. Do you think Max will take them to new heights, overcoming his past post-season horrors?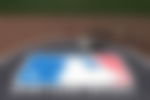 ADVERTISEMENT
Article continues below this ad