New York Mets Manager Buck Showalter Was the First to Spot Houston Astros Foul Play in 2017- Here's How
Published 12/23/2021, 10:39 AM EST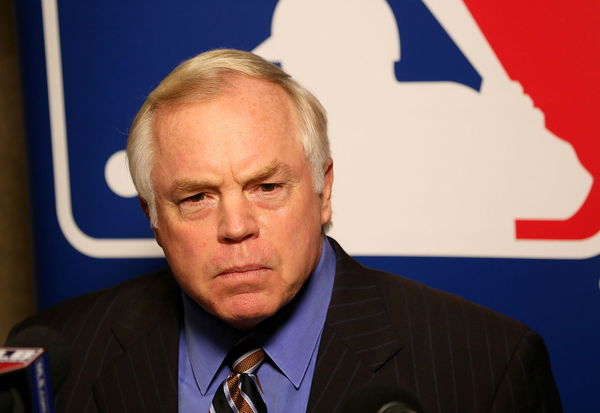 ---
---
The New York Mets brought in their new manager Buck Showalter into action this week. Buck has a plethora of experience working as a manager in MLB, as he has worked for big teams like New York Yankees, Texas Rangers, and others in the past.
ADVERTISEMENT
Article continues below this ad
While his actions and decisions might not be pleasant for other teams in the near future, one team should really look out for him, i.e. the Houston Astros. Back in 2017, Bucks was the first one to suspect something off going on in the Astros' team.
ADVERTISEMENT
Article continues below this ad
Buck Showalter had a strong gut feeling about the Houston Astros cheating
Being a professional baseball manager since 1992, Buck Showalter has a bullseye, hitting the right targets. While he would be efficient for his own team, he also keeps a close eye on other team players. Notably, in 2017, Bucks had suspected some unusual play by Houston Astros players on the field.
Andy Martino posted some shocking revelations from the 2017 incidents. In May 2017, when Buck first saw the trash-can banging, he started getting curious about Astros' players unrealistic comfort. He then started analyzing things during the game and would look into the opposing dugout and then at the base coaches to find proof against them. However, he couldn't figure out what exactly they were doing to perform so incredibly.
Showalter later on also informed Baltimore Orioles General Manager, who also suspected the same thing.
Btw, the very observant Buck Showalter was the first person in baseball to notice that the Astros were cheating in 2017, and he did it the first night they were doing so. pic.twitter.com/uWXNcRvBDr

— Andy Martino (@martinonyc) December 22, 2021
Eventually, the Astors' cheating scandal was declared true, proving Buck's institutions correct.
ADVERTISEMENT
Article continues below this ad
Buck will use technology at the fullest for New York Mets' favor
After becoming the manager of the New York Mets, Buck Showalter wants to take the team to new heights. In the press conference after becoming manager, Buck made it clear he is going to use analytical information. He said, "If you think that I'm going to let somebody beat us by having better analytical information or because someone on the staff doesn't understand it, I'm not gonna talk about it. We'll show you."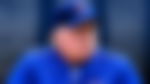 ADVERTISEMENT
Article continues below this ad
Undeniably, this man has some strong eyes for seeing the not so noticeable things. With his entry, and a strong team, do you think the Mets can enter the World Series in the 2022 season?