Not Be Emotionally Labile-Shohei Ohtani Had Set Some Strict Goals for Himself in High School
Published 01/13/2022, 8:30 AM EST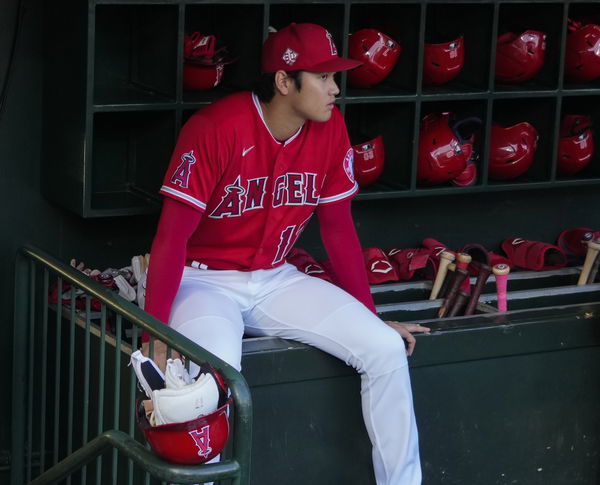 ---
---
Two-way MLB hero, Shohei Ohtani is not only appreciated for his insane skills but his extremely humble nature on the field as well. Moreover, he is one player whose mood can never be determined, a threat to his competitors.
ADVERTISEMENT
Article continues below this ad
Interestingly, Ohtani had set out some strict goals in relation to emotions for himself when he was in high school. Moreover, it's incredible how young Shohei had made himself a goal sheet, and unlike many stuck by it.
ADVERTISEMENT
Article continues below this ad
Japanese star reveals why he's never angry
In 2021, the Japanese star excelled astonishingly, becoming the best two-way baseball player in the history of major league baseball. Notably, it took him years of struggle and criticism to produce his best baseball season.
In an interview back in 2016, Shohei had revealed how he made a goal sheet for himself in high school. Young Shohei was adamant about his goals, which were "to not be emotionally labile, clear head, passionate heart." 
Shohei also said, " I don't really get angry, or yell at someone." Out of curiosity, the interviewer asked Ohtani if he ever laughs until his stomach hurts, to which he replied, "Yes I do laugh, not sure if my stomach hurts but."
Shohei Ohtani thrilled to be the 'face of baseball'
ADVERTISEMENT
Article continues below this ad
After his incredible outing in 2021, Ohtani has attracted an insane amount of fame and attention. In an interview with GQ, Shohei was excited to be called be the 'face of baseball."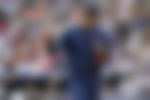 "I'm actually happy to hear that. It's what I came here for, to be the best player I can. And hearing 'the face of baseball,' that's very welcoming to me, and it gives me more motivation too — because I've only had, this was my first really good year. And it's only one year. So it gives me more motivation to keep it up and have more great years," Ohtani said.
ADVERTISEMENT
Article continues below this ad
Undeniably, he has a talent, which has not been witnessed in history. And on top of his skills, Shohei is a man of discipline, dedication, and will hopefully showcase more unbelievable performances in the upcoming season. What are your thoughts on his goal to not be 'Emotionally Labile'?