WATCH: Drunk Mexican Umpire Removed From Baseball Field for Weird Behavior; Flips Off Fans
Published 12/21/2021, 9:00 AM EST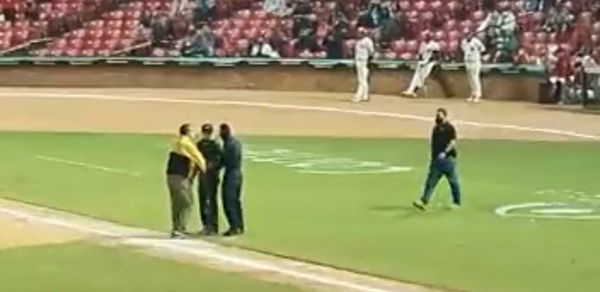 ---
---
MLB fans and teams are eagerly waiting for the end of the lockout so that free agency drama can resume. However, while they remained deprived of baseball craziness, a bizarre incident from the Mexican League came to their aid, entertaining and shocking everyone.
ADVERTISEMENT
Article continues below this ad
During a game in the ongoing Mexican League, an umpire entered the field drunk. Although it was the Mexican umpire's turn to be trolled, MLB fans drew similarities with an infamous umpire of their own.
ADVERTISEMENT
Article continues below this ad
A drunk Mexican umpire makes inappropriate signs during a baseball game
In an absurd turn of events, a Mexican umpire entered the field drunk. To no surprise, both fellow umpires and the audience determined his condition after his odd behavior. While he was dragged out of the field, he went on to flip the fans, who certainly were not happy with his presence on the field.
However, MLB fans had a different takeaway from the situation. Watching the fiasco in the Mexican league, fans started trolling the infamous MLB umpire, Angel Hernandez, on social media. One fan wrote, "I'll take drunk umpire over Angel Hernandez."
Another fan attacked Angel for his past decisions, saying, "Guarantee you he'd call a better game than Ángel Hernández." 
Guarantee you he'd call a better game than Angel Hernandez

— Justin Cabanas (@cabanasjustin) December 20, 2021
Notably, a former UVA baseball player thinks, Angel is worse than the drunk umpire, as he wrote, "Wait till these dudes find out about Angel Hernandez."
While it is undeniably inappropriate for the umpire to arrive drunk the game, here is a look back at one of MLB's crazy drunk celebrations amidst the lockout.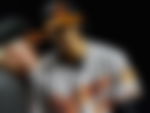 Max Scherzer's drunk celebration
Max Scherzer recently clinched a whopping $130 million for three years with the New York Mets. During the 2021 season, pitching star, Max had one insane celebration. The former Los Angeles Dodgers player went crazy when his team won the Wild Card game.
ADVERTISEMENT
Article continues below this ad
Max celebrated the victory by running around the field shirtless, while also admitting he had one too many to drink. Appearing for a post-game interview, Max said, "Can't talk. I'm drunk, whatever."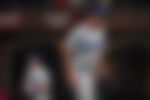 Those were indeed some fun times for the baseball fans to watch; hopefully, the lockout will be over soon and fans can be treated to more of the same. Meanwhile, what are your thoughts on the drunk Mexican umpire?
ADVERTISEMENT
Article continues below this ad