Atlanta Braves and New York Yankees' Slow Moves for Freddie Freeman Opened Doors for Other Teams
Published 12/18/2021, 8:00 AM EST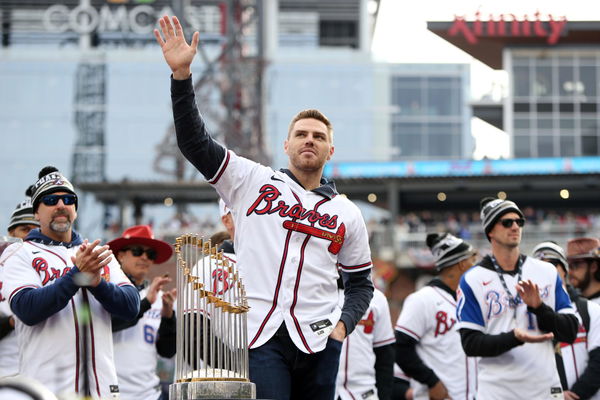 ---
---
Post World Series 2021, Freddie Freeman was expected to re-sign with the Atlanta Braves, as the star himself had expressed his desire to stay with the team. However, with no deal between the two parties coming into play yet, one can assume there's trouble in paradise.
ADVERTISEMENT
Article continues below this ad
Guiding the Braves to a World Series title, Freeman's heroics are no secret. But chances are, his wonders might now be seen elsewhere, as offers from other teams begin to roll in.
ADVERTISEMENT
Article continues below this ad
Toronto Blue Jays contacted Freeman before the lockout
32-year-old Freddie Freeman entered free agency as one of the biggest stars. Notably, Freeman was expected to sign a huge deal with Braves, as the two had an incredible run together in 2021. However, with no offers from the Braves, other rich franchises like the New York Yankees might now take a shot at securing the star player. Although, they're not the only ones.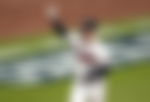 A new report claims that Toronto Blue Jays have already made a move to cut a deal with Freeman. Reporter Shi Davidi wrote, "Freeman, obviously, didn't sign before the shutdown and his fate won't be decided until there's a new CBA, and the expectation remains that he ends up back in Atlanta. But, the Blue Jays did meet with his representatives prior to the lockout and as they do on virtually every player who fits a need, checked on the first baseman"
According to another report, even Los Angeles Dodgers had contacted Freeman before the lockout. While teams contacting players in free agency is common, the Braves' future with Freeman doesn't look as optimistic as before.
Freddie Freeman is losing patience with his former team
Freddie Freeman has dedicated 12 years of his MLB career to the Atlanta Braves. In 2021, the team clinched their first World Series title, thanks to their star players like Freeman.
ADVERTISEMENT
Article continues below this ad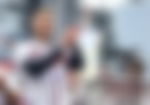 However, when Freeman entered the free agency this off-season, the Braves did not put out any formal offer, despite his incredible contribution to the team. In fact, the Braves' slow strategy has now left Freeman impatient.
Undoubtedly, a rift between the two would be a huge loss for the franchise. Do you think the Blue Jays or any other team will benefit from the Braves' failure and sign Freddie Freeman?
ADVERTISEMENT
Article continues below this ad