"Big Leagues is Hard": New York Yankees Manager Opens Up on Clint Frazier Departure
Published 11/23/2021, 7:30 AM EST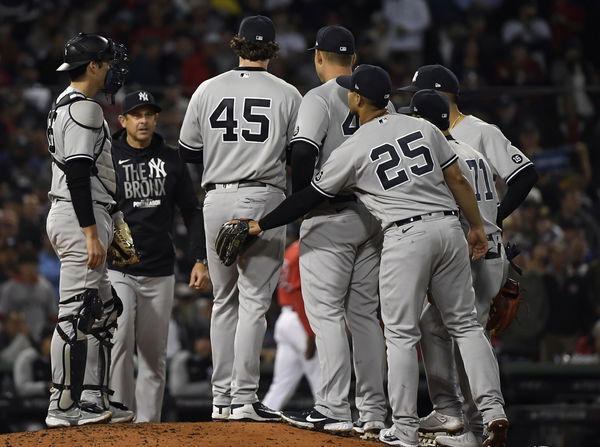 ---
---
New York Yankees are restructuring their squad for the 2022 season, with many future prospects coming on board, and sadly, many non-performing players being shown the door. Yankees manager, Aaron Boone, recently opened up on the removal of Clint Frazier, who was designated for assignment.
ADVERTISEMENT
Article continues below this ad
It wasn't an easy decision for the Yankees, as Clint was a promising player until his injury struggles hampered his outings. However, Yankees manager Aaron thinks a new opportunity will soon knock on his door.
ADVERTISEMENT
Article continues below this ad
Aaron Boone reflects on Clint's future in baseball
27-year-old Clint Frazier joined the pinstripes team back in 2017 when he was traded to them from the Cleveland Indians. Notably, after five years with the Yankees, the franchise has designated Clint for assignment. Clint has suffered from a lot of injury issues, and hence, the Yankees had to remove him from the roster for next season.
Regardless, Aaron Boone trusts Clint's potential and believes he has a great future ahead of him. He said, "Big leagues is hard. Fortunately for him, his story's not complete from a baseball standpoint. The bottom line for Clint is he's a guy with a lot of ability and it's just a matter of – obviously he's dealt with some different injuries and things that have kept him on and off the field at different times."
Boone further added, "But I feel like if he gets the right opportunity and the right health, he still has an opportunity to write a really good career story. I certainly wish him well moving forward, but even when you're really talented, nothing's a sure thing."
What led to the New York Yankees making this decision?
Injury and low appearance on the field are said to be the main reason behind Clint's exit from the team. Since 2017, he has not made more than 246 plate appearances in any season. In 2018, he suffered a concussion and just appeared 41 times on the plate.
In 2021, he did not play the season after June 30th, because of his vertigo issues. Apart from Clint, the Yankees also designated assignments to Rougned Odor and Tyler Wade.
ADVERTISEMENT
Article continues below this ad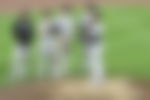 The Yankees are looking for the best free agents on the market right now, to optimize their 2022 World Series chances. Who do you think will join the Yankees soon?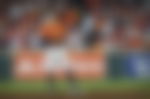 ADVERTISEMENT
Article continues below this ad