Carlos Correa Spotted With Detroit Tigers Manager as New York Yankees Fight for Contract
Published 11/19/2021, 8:40 AM EST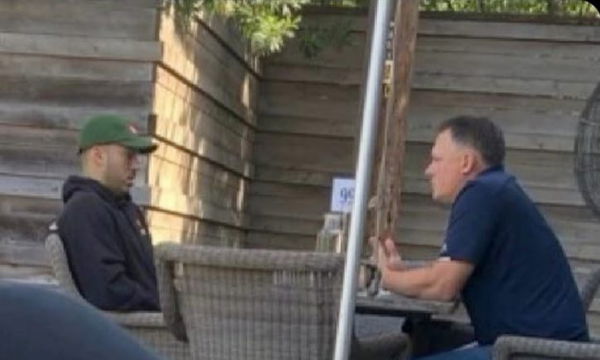 ---
---
One of the most talked-about free agency controversies in the 2021 off-season is the future of Carlos Correa. The star shortstop has been on the radar of the New York Yankees, Boston Red Sox, and now, apparently, of the Detroit Tigers as well.
ADVERTISEMENT
Article continues below this ad
The Detroit Tigers manager A. J. Hinch was spotted having breakfast with Correa. This comes as good news for Tigers fans who were hoping for Correa and Justin Verlander to join the team for 2022. While Justin already signed up with the Astros, they wouldn't want Carlos to slip away now.
ADVERTISEMENT
Article continues below this ad
What's cooking between Carlos Correa and Detroit Tigers?
After spending most of his career with the Houston Astros, and producing a stellar run in 2021, Carlos Correa is one of the top players in free agency right now. Every team that has shortstop needs will have his name on their list; Detroit Tigers being no exception.
On Thursday morning, Carlos was spotted having breakfast with the Detroit Tigers manager, A. J. Hinch, at the Houston cafe. As eager as everyone would be to know the details of that conversation, it's too soon to draw conclusions from just one meeting.
Not to mention, A. J. Hinch and Carlos have a past relationship. Hinch was the former Houston Astros star's manager from 2015 to 2019. Hence, this could just be a cordial meeting with an old friend, maybe?
However, the Tigers have been aggressive in their purchases this off-season, as they have already added Eduardo Rodriguez and catcher Tucker Barnhart to their squad. Do you think Carlos is next?
Do New York Yankees need Correa?
Since 2009, the Yankees haven't clinched any Fall Series trophy. In 2021, they couldn't even reach beyond the Wild Card Games. One of the things they are falling short of is a good shortstop on their side. Of course, Carlos is not the only star shortstop on the free agency, with Los Angeles Dodgers' Corey Seager also on the list.
ADVERTISEMENT
Article continues below this ad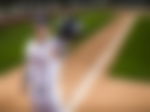 However, in the past week, Yankees manager Aaron Boone, and owner Hal Steinbrenner himself, have praised Correa's performance. Not only did they praise him, but they also denied rumors about Correa's past (2017 World Series) being a deal-breaker. It seems obvious that the Yankees are very interested in signing Correa to their team.
But is Correa interested? Only time will tell. Who do you think Correa is going to play for in the 2022 season, Yankees or Tigers?
ADVERTISEMENT
Article continues below this ad