"Cheater!"- Atlanta Braves Fans Trash Jose Altuve and Houston Astros From Stands
Published 10/30/2021, 6:37 AM EDT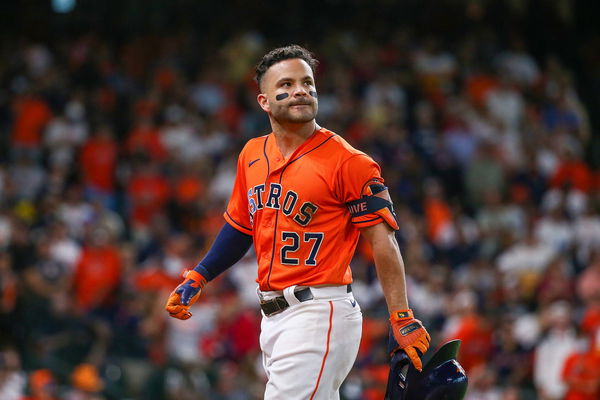 ---
---
As the Houston Astros entered the World Series in 2021, the fans are still not over the scandal of 2017. The moment Astros star Jose Altuve stepped on the field, fans took the opportunity to remind him of 2017.
ADVERTISEMENT
Article continues below this ad
The Turist Park saw an insanely loud chanting of the word "cheater" for Altuve. Astros also faced a disappointing 2-0 loss to Braves in game three of the Fall Series.
ADVERTISEMENT
Article continues below this ad
Fans attack Jose Altuve with chants
Outclassing their counterparts, Houston Astros and Atlanta Braves clinched their tickets to the World Series 2021. The teams have already clashed in three out of seven games. Braves are triumphing over the Astros team, as they have won two games.
On Friday night, the Astros had stepped on Atlanta Braves' home ground at the Turist Park. The stadium was dominated by the Braves' fans, who took the opportunity to send out a message.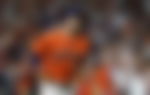 The Houston Astros was involved in a cheating controversy in 2017. 31-year-old, Jose Altuve has been part of the franchise since 2011 and was also a crucial part of the team in 2017.
As Jose came to the field for batting, Braves fans took over the stadium atmosphere with their loud chants of "cheater." However, it wasn't anything new for Jose, as has been exposed to criticism and hate from fans and competitors since 2017.
That being said, this is his first experience of it in a World Series. Hence, the Astros would hope it doesn't affect his performance, as he is one of the star players of the team.
What's next for Houston Astros vs Atlanta Braves?
The Fall Series is going intensely as the teams edge closer to the World Series title. With a 2-1 lead, the Braves have the upper hand over the Astros; however, it's not over for Astros yet.
ADVERTISEMENT
Article continues below this ad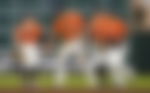 The teams will now clash for game four of the series on Saturday night, 30th October. While the Braves need two more wins to take the trophy for the first time in the 21st century, the Astros need three more wins to reclaim the title after 2017.
Who do you think has more chances of being victorious in 2021?
ADVERTISEMENT
Article continues below this ad