Fans Blast New York Yankees Third Base Coach Phil Nevin and Aaron Judge for Major Botch vs Boston Red Sox
Published 10/06/2021, 2:36 AM EDT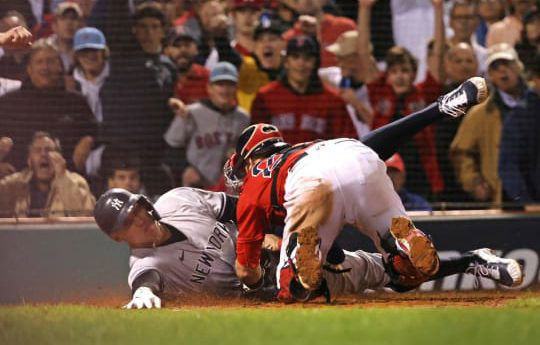 ---
---
One of the most exciting matches of the 2021 MLB season took place on Tuesday night. As the greatest rivals in MLB history, the New York Yankees and the Boston Red Sox competed in the win-or-go-home AL Wild Card match, a heated battle unfolded.
ADVERTISEMENT
Article continues below this ad
In what was a do-or-die situation, the Boston Red Sox triumphed over the Yankees. However, not taking away the credit from the Red Sox, it is safe to say, the Yankees handed them the win on a platter, courtesy of their petty mistakes.
ADVERTISEMENT
Article continues below this ad
New York Yankees' third coach Phil Nevin made a controversial decision that sent star player Aaron Judge home. Fans were upset about the loss but were even more furious with Nevin's decision.
Fans crush Phil Nevin for making a blunder
Both the teams had a lot at stake, especially going up against their biggest rivals. Yankees fans expected the team to perform their best, and leave no stone unturned to win.
However, Phil Nevin made a terrible mistake of judgment that led to Aaron Judge leaving the game at a crucial point.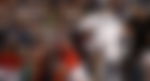 Red Sox dominated the Yankees since the beginning of the game, albeit the Yankees were trying to make a comeback. In the sixth innings of the game, Giancarlo Stanton hit another near-home run, and Judge was on the first base. In a situation that could have been played more safely, Nevin sent Judge out in the open. And hence, Red Sox smoothly removed Judge from the game.
Fans were furious at Phil's decision, and Twitter exploded with criticism.
Stanton should have 2 homers rn. AND THAT CRACKER PHIL NEVIN SHOULD BE WORKING AT CRICKET WIRELESS RN

— kyle (@knicks_tape99) October 6, 2021
Even when Judge was running, he did not get proper signals from Nevin. Naturally, Judge looked confused and slowed his pace for a second. Courtesy of the poor decision, Phil couldn't execute it properly, and Judge left the game.
Eventually, the Red Sox again established their domination, and the Yankees further fell apart. They clinched the AL Wild Card spot, defeating Yankees by 6-2. Although, some fans were also furious at Aaron Judge for not stopping, knowing he could have been out.
Fans troll Aaron Judge
Aaron Judge was one of the most prominent players on the team this season. Hence, fans had high expectations of him. But when Judge slowed his pace while running, fans went furious. Eventually, he was out of the game, and with him left their chances of winning.
ADVERTISEMENT
Article continues below this ad
ADVERTISEMENT
Article continues below this ad
The dreams of New York Yankees and fans to win the World Series are now shattered. However, what's even more devastating is the manner in which they were outclassed, notably, by arch-rivals on enemy territory.