Fans Stunned by Adam Wainwright's Color Commentary Skills for the Chicago White Sox Vs Houston Astros ALDS Series
Published 10/11/2021, 11:03 AM EDT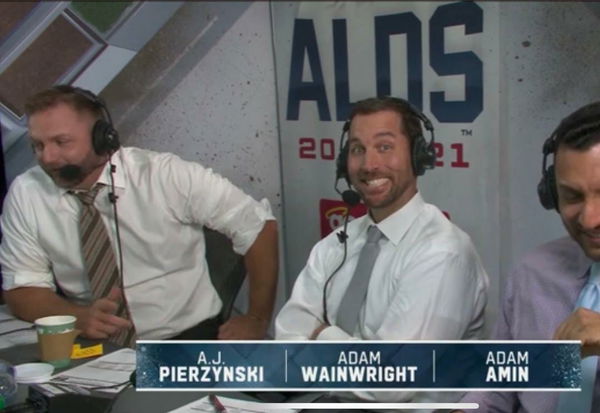 ---
---
The campaign for the St. Louis Cardinals in 2021 came to a disheartening end. However, Cardinals star Adam Wainwright did not take that as an invitation to rest. 'Uncle Charlie' is impressing fans in a new role for the season.
Wainwright replaced the ball with the mic to join the team behind the booth. Wainwright is playing the role of a commentator for the Houston Astros vs Chicago White Sox ALDS Series.
Adam's commentary is a hit with baseball fans
In the 2021 season, the St. Louis Cardinals missed out on the play-off season by a whisker. The Cardinals left the season as they were defeated by the Los Angeles Dodgers by 3-1 in the wild card game. However, Adam did not go back home and is stunning everyone with his commentary skills.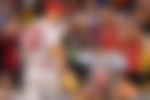 Adam joined the FOX Sports broadcast backstage for the Houston Astros and Chicago White Sox ALDS Series. Fans have certainly enjoyed his stint in the studio.
The Cardinals' star pitcher joined Adam Amin, A.J. Pierzynski, and Tom Verducci in the booth for the matches. Adam, who will turn 41 next year, is in the twilight of his pitching career. However, it seems like he has his next opportunity lined-up already as fans suggest a full-time role.
Interestingly, this is not the first time he is doing color commentary for FOX Sports. Back in 2020, he also made an appearance in the booth.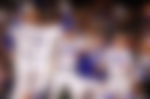 Adam Wainwright is not a lettuce fan
Adam Wainwright was enjoying the time in the booth as he ate nachos while talking baseball. During the commentary, he was even discussing the hat nachos with Adam Amin and A.J. Pierzynski. In the video, Wainwright said something that caught fans' attention.
Wainwright said, "I left all the lettuce though."
Adam Wainwright produced amazing pitches for St. Louis Cardinals. Although he might not be in the post-season on the pitch, he's still not far from the action.