Fans Troll Houston Astros for Pitching Disaster Against Boston Red Sox in ALCS
Published 10/19/2021, 9:00 AM EDT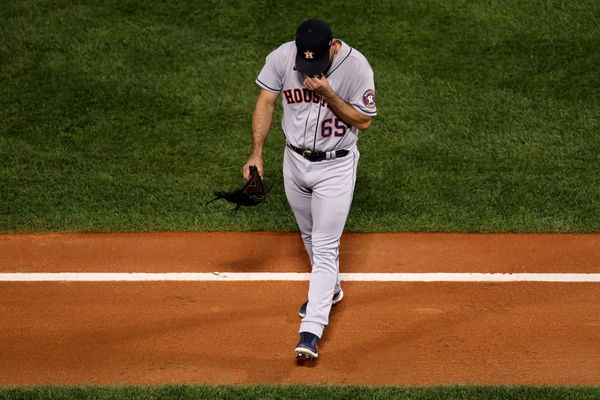 ---
---
The Houston Astros faced yet another disappointing defeat at the hands of the Boston Red Sox in the ALCS. However, with their second consecutive win, Red Sox now lead the series 2-1.
ADVERTISEMENT
Article continues below this ad
Game 3 was a disaster for the Astros, as Red Sox clinched the match by a huge margin of 12-3. Not taking away Red Sox's stellar run, but Astros' poor pitching rally also played a crucial role in their opponent's triumph. Surprised by the downfall in Astros' form, fans trolled the AL West title winners for their pitching.
ADVERTISEMENT
Article continues below this ad
Fans troll Houston Astros for slow pitching
The American League Championship Series started off in favor of the Houston Astros. Defeating Red Sox by 5-4, they clinched Game 1. However, Red Sox made an extraordinary comeback in the series, winning Game 2 by 9-5.
Continuing their winning streak, Boston Red Sox cruised to victory last night in Game 3. The Astros were completely outclassed as it was raining home runs and grand slams for Red Sox at Fenway Park. Notably, they clinched the match by a 12-3 lead.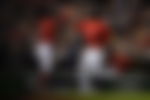 The 2017 World Series title winners, Houston Astros, are an experienced team in the post-season. However, when they needed their pitching to be near perfect, things went down south for them.
Astros sent their star pitcher Jose Urquidy on the field, hoping to stop the Red Sox from earning hits. However, he gave up six runs in the 1 2/3 innings. As their ace card put on a disastrous display, the Sox took full advantage; Jose was eventually called out by the team's manager, Dusty Baker.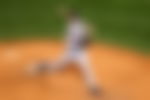 Fans instantly took the matter to Twitter, trolling Astros for slow pitching.
Next up, ALCS Game 4
The Houston Astros are now under immense pressure as Boston Red Sox take the lead. The battle to the World Series would get more intense as they meet for Game 4 out of seven on Tuesday night.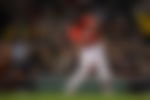 The Boston Reds need two more wins to clinch the ALCS, while the Astros need three. Do you think Houston Astros would make a comeback in Game 4?
ADVERTISEMENT
Article continues below this ad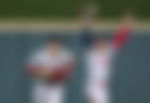 ADVERTISEMENT
Article continues below this ad