Has Shohei Ohtani Surpassed Babe Ruth? Season Stats Reveal Shocking Result
Published 10/29/2021, 6:32 AM EDT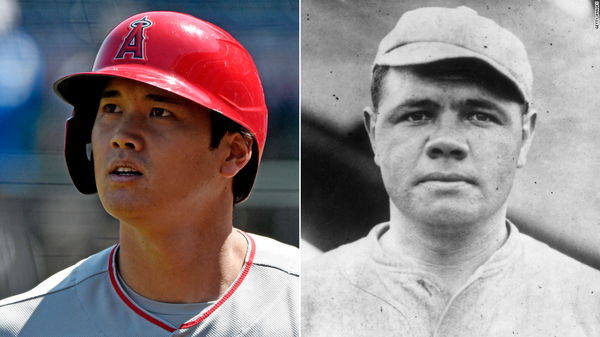 ---
---
After 100 years, baseball saw an incredible two-way player on the field. Los Angeles Angels' Shohei Ohtani not only stepped in the shoes of legendary Babe Ruth, but also surpassed him.
ADVERTISEMENT
Article continues below this ad
Even his counterparts can't deny Shohei Ohtani's magnificent outing in 2021. Not only did the Japanese player dominate in hitting, but he outclassed everyone in pitching as well.
ADVERTISEMENT
Article continues below this ad
Shohei Ohtani vs Babe Ruth
Back in 1919, baseball had witnessed its first two-way player, the legend himself, Babe Ruth. However, Babe Ruth's outing as a two-way player was shorter than Ohtani's. While Ruth had only pitched for half-season in 1919, Ohtani has been the all-rounder the whole season.
The 27-year-old has surpassed Babe Ruth's record as a two-way player. Starting from the blazing home runs, in 1919, Ruth had smashed 29 HRs, whereas Ohtani has hit 46 HRs. While Ohtani clinched 26 stolen bases and has 100RBI's, Ruth had 7 stolen bases.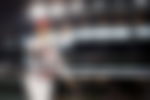 As a pitcher, Ohtani pitched in 23 games with 3.18 ERA, 148 H, 44 BB, and 4.1 bWAR. In 1919, Babe Ruth had pitched in 17 games, with 2.97 ERA, 98 H, 58 BB, and 0.8 bWAR.
Remarkably, Ohtani reached a feat not even Babe Ruth had claimed. Ohtani became the first-ever player in MLB history to hit 10+ home runs and also recorded 100+ strikeouts as a pitcher in the same season.
Undeniably, Babe Ruth as a baseball player is above all, but when it comes to being the two-way player, Ohtani has taken the throne.
Shohei won the MLB Player of the year award
ADVERTISEMENT
Article continues below this ad
Recently, the MLB commissioner had awarded Ohtani the rarely given Commissioner's Historic Achievement Award. Being the dominating pitcher and offensive hitter, even his opponent could oversee his incredible run. Ohtani was recognized for two Players Choice Awards, by the MLB Players Union. Ohtani was awarded the Player of the Year 2021, and the American League's Outstanding Player of the year award.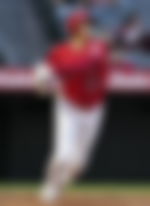 Even though Ohtani's team, Los Angeles Angels fell short this season, he has stood out. Do you think the world will see the Ohtani's all-rounder performance in the 2022 post-season?
ADVERTISEMENT
Article continues below this ad