"I Haven't Been in the Playoff for 4 Years": Shohei Ohtani Emotionally Reflects on MLB Season With Los Angeles Angels
Published 10/04/2021, 12:28 PM EDT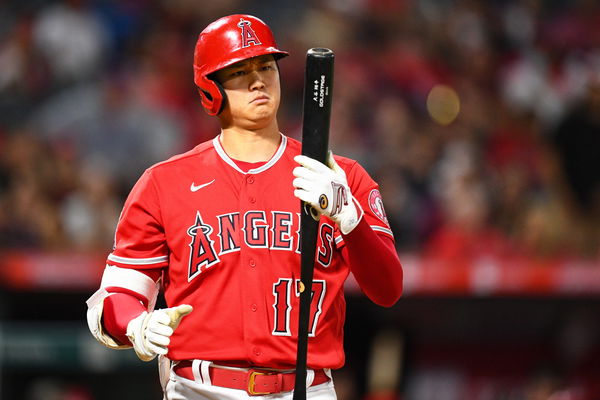 ---
---
Los Angeles Angels Shohei Ohtani had an extraordinary season this year. Notably, he is the frontrunner for the MVP 2021 race, courtesy of his incredible outing as a two-way player. Regardless, Ohtani will miss out on another post-season appearance, as the Los Angeles Angels are officially out of contention to qualify.
ADVERTISEMENT
Article continues below this ad
Giving it his all until the very end, Ohtani created history in his last match. Putting on yet another show, Shohei clinched his 46th home run and 100 RBIs for the first time in his MLB career.
ADVERTISEMENT
Article continues below this ad
Shohei Ohtani wants the feeling of post-season
There is a plethora of amazing players in MLB, but what separates Ohtani from the others is his versatility. Ohtani has not only outperformed his counterparts with his hitting, but has also surpassed them all with his pitching. Notably, Ohtani was super consistent with his appearance on the field and missed only four games in 2021.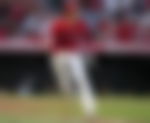 In his post-match interview, Ohtani reflected upon the season. He said, "It was long, but I am glad I have finished without big issues somehow. The best thing is I was able to finish without major issues. We didn't make it to the postseason, but we want to try to make it next year. I want to review my results what was good and bad. But overall I have improved." 
Shohei Ohtani's Japanese Interview. I added English sub just for quick. He was almost crying😭😭
大谷くんの試合後のインタビュー
すごくいいインタでした。大谷くんちょっと涙目に見えた😭1年間ありがとうじゃ言い尽くせない♥️#大谷翔平 pic.twitter.com/B9E38u9Qos

— 🙂R0⃣0⃣ 1⃣7⃣🦘 (@x3iqe2_r0O_I7) October 4, 2021
Further talking about his hopes for next year, Ohtani said, "For next year, I want to improve where I can and have a better year. I haven't been in the playoff for 4 years, so I want to experience next year. I want to have such October next year to be honest."
Remarkably, Shohei Otani has surpassed legendary baseball player Babe Ruth as a two-way player.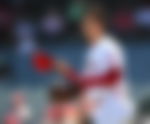 Ohtani ends the season with extra-ordinary numbers
ADVERTISEMENT
Article continues below this ad
Looking back at Ohtani's 2021 performance, as a hitter, he has clinched 46 homers, 103 runs, and 100 RBIs. On the other hand, as a pitcher, Ohtani has successfully pitched in 130 1/3 innings, has 151 strikeouts, 29 starts, and has a 9-2 record.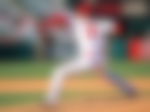 Remarkably, Ohtani became the first player in MLB history, of both AL and NL to secure 45 homers, 100 RBIs, 100 runs, 25 stolen bases, and eight triples in one season.
ADVERTISEMENT
Article continues below this ad
Ohtani has the most realistic chances of clinching the AL MVP 2021. Do you think with these strong numbers, there is anyone more deserving than him?