MLB Star Shohei Ohtani Refuses Japan's National Honor- "Too Early"
Published 11/23/2021, 8:00 AM EST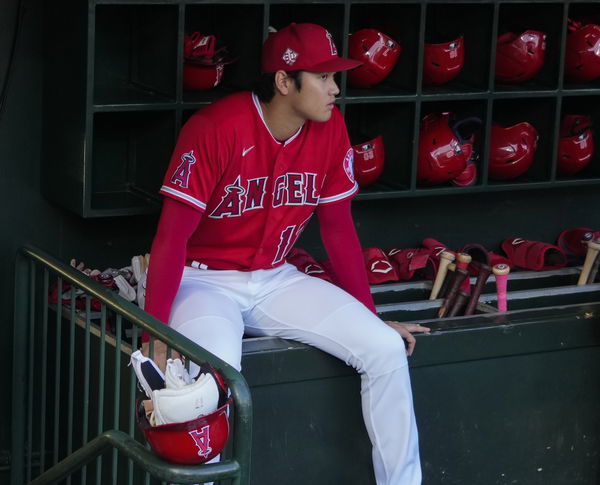 Shohei Ohtani stole the spotlight and made headlines in the 2021 season, becoming the best two-way player in the history of baseball. However, while the world can't seem to praise him enough, Ohtani believes he is yet to serve his best.
Despite performing brilliantly in 2021, the star missed out on making a World Series appearance. Hence, the 27-year-old now is hoping to showcase his two-way abilities in the Fall Series in 2022.
ADVERTISEMENT
Article continues below this ad
Shohei Ohtani turns down Japan's National Honor
Shohei came to America, leaving a career back in Japan, hoping to make himself a name in MLB. Doing just that and more in 2021, he has outclassed his counterparts with one too many phenomenal outings. Regardless, he believes there is still much more he has to do.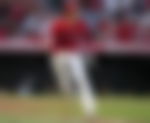 Apart from his all-rounder performance, Ohtani is also known for his humble and modest nature. Acknowledging his remarkable feat, winning the AL MVP award, Japanese authorities contacted him for the National Honor. However, Ohtani respectfully declined the award, saying, "it's too soon" for him.
Chief Cabinet Secretary Hirokazu Matsuno revealed, "We approached Ohtani's side about giving him the People's Honor Award, but he declined, saying it was still too early."
He further added, "The impression was that he wants to concentrate to attain still greater heights. We join with the people of Japan to pray for even more success for him in future seasons."
Shohei Ohtani had clinched the AL MVP award by unanimous votes, proving his supremacy in the stats. Ohtani, however, still craves for more, as he has not appeared in any World Series in his MLB career to date.
Los Angeles Angels highly depend on Ohtani
In the past four years, Ohtani has struggled a lot, first with his injuries, then at the hands of critics. As a two-way player, he wasn't given the warmest of welcomes in the league. Albeit, he overcame everything in the 2021 season to reach the top.
ADVERTISEMENT
Article continues below this ad
Sadly, his team could not back him up in the same way, and Los Angeles Angels failed to even reach the post-season, let alone the World Series.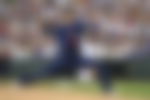 In 2022, Ohtani will hope that his team will capitalize on his skills to reach the World Series. Do you think Ohtani will get to break post-season records in 2022?
ADVERTISEMENT
Article continues below this ad