New York Yankees Fans Fiercely Pick Sides as Gerrit Cole- Brett Gardner Feud Drama Unfolds
Published 10/25/2021, 1:19 PM EDT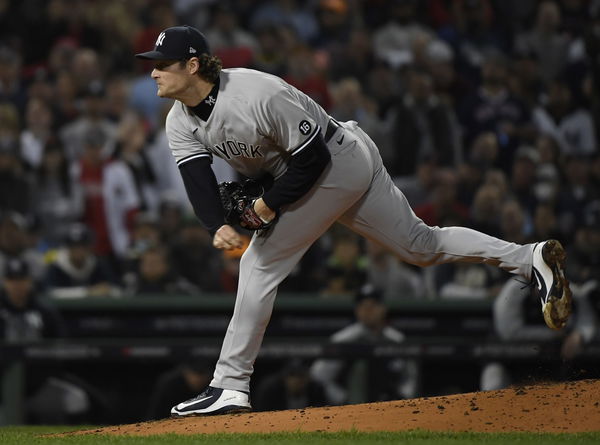 ---
---
New York Yankees' fans were still recovering from their team's disappointing exit when news broke about an incident between Yankees players Gerrit Cole and Brett Gardner. The drama unfolded as an incident from the Yankees clubhouse was revealed.
ADVERTISEMENT
Article continues below this ad
Brett Gardner had pulled off a funny prank on Cole, but the star pitcher did not seem thrilled about it.
ADVERTISEMENT
Article continues below this ad
New York Yankees' fan reactions to the incident
Yankees suffered an embarrassing defeat at the hands of their arch-rivals, Boston Red Sox, in the AL Wild Card Game. One of the unexpected failures in the match was Yankees' star pitcher Gerrit Cole. Yankees are paying a hefty  $324 million amount to Gerrit, making him a pivotal part of the team. 
Surprisingly, Cole just pitched in two innings when the fans thought he would be the star of the show.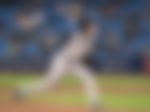 After their loss, a dramatic incident between Cole and the longest tenure player, Yankees' Brett Gardner, has been revealed. According to the rumor, Gardner pulled off a prank on Cole, wearing a hat with pine tar, to lighten up his mood. 
Cole, whose name has been involved in the usage of foreign substances, took offense at Gardner's antics and asked him to stop it. However, later on, Cole apologized to the Veteran player. Gardner has been part of the Yankees for more than a decade now, while Cole joined the team in 2019.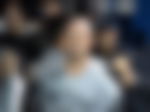 Fans on Twitter picked their side between the veteran and the superstar. Some Yankees' fans trolled Cole for being disrespectful to one of the senior Yankees players, who is popularly known for his lightheartedness in the clubhouse. 
I like Gerrit Cole, but I don't care how much more money he makes than Gardy. Gardy is a 15-year Yankee, a World Series Champion, and an All Star. Cole needs to put some respect on Gardy's name.

— Ben (@NYY1996BR) October 24, 2021
Brett Gardner would do this kind of stuff to jeter and CC lmao. His whole career he's been the comedic relief for every yankee team. The new guy didn't know that obviously. Don't wanna be made fun of? Don't do stupid shit, plain and simple

— Victor (@vdbnyy) October 25, 2021
Fans supporting Gerrit Cole
While some supported the veteran star, some fans were also sensitive towards Cole, who has gone through a tough time. Even Red Sox fans had trolled him during the match with foreign substances, disturbing his mental health. And, now his own teammate using a sensitive topic to prank him, might have been tough for him. 
My main problem with this story is how it paints Cole as a villain for getting pissed off, which he had every right to be. It is HEAVILY biased in Gardner's favor. Meanwhile, they both should've realized they were wrong and dropped it.

— Patrick Hennessy (@UnhingedPatrick) October 24, 2021
Imagine the 5th outfielder on any Yankee team making jokes about the number 1 pitcher

— Joseph (@JosephBXTrader) October 24, 2021
ADVERTISEMENT
Article continues below this ad
ADVERTISEMENT
Article continues below this ad
There have also been speculations about their feud affecting Cole's performance in the matches. Do you think the prank might have affected Cole on the pitch?