New York Yankees Form 'Aggressive' Signing Strategy Amidst MLB Lockout
Published 12/17/2021, 8:55 AM EST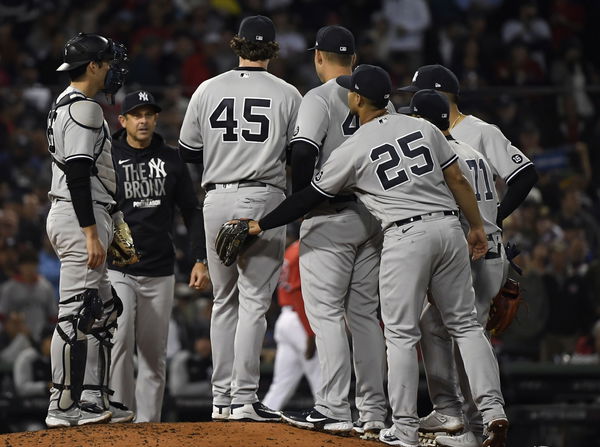 ---
---
New York Yankees' fans were furious with the franchise and front office for being absent during the off-season free agency. However, new reports claim it was a strategic move by the richest MLB team.
ADVERTISEMENT
Article continues below this ad
Yankees lost on some promising players as other teams went on a spending spree. They are expected to take a more aggressive way in free agency once the MLB lockout is uplifted.
ADVERTISEMENT
Article continues below this ad
New York Yankees waiting for the CBA agreement before making decisions
When the off-season started, the Yankees were expected to make big moves. However, to the disappointment of the fans, the richest franchise did not spend a lot. As shocking as it looked, the Yankees are now expected to make aggressive deals once the lockout is over.
According to ESPN's MLB insider, Buster Olney, " There are player agents who continue to believe that once baseball business is reopened, Hal Steinbrenner's team will be among the more aggressive teams — and in particular, might revisit conversations with the representatives of Correa and Story.
He further added what Yankees must be planning in the lockout, ''In the meantime, the team is presumably starting to prepare a strategy for the flood of moves that could come after the CBA agreement — which is particularly important for New York and MLB's other biggest spenders."
The possible reason for Yankees and Red Sox spending less before the lockout
ADVERTISEMENT
Article continues below this ad
While teams like New York Mets went on a crazy spending spree, other big teams like Yankees and Red Sox were not even in the top 10 spenders. The reason behind this restricted spending was the upcoming new terms of CBA.
Buster Olney said, "The perception of some player agents is that because the Yankees, Dodgers and Red Sox all navigated above and below the past competitive balance tax threshold, those teams would prefer to know the exact terms of the next CBA before committing big dollars."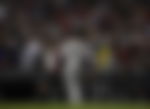 The baseball fans are now waiting for the upliftment of lockout. Do you think New York Yankees will be able to optimize a World Series-clinching team after the lockout?
ADVERTISEMENT
Article continues below this ad