New York Yankees Out of Carlos Correa Race? Houston Astros and LA Dodgers to Lock Horns
Published 12/07/2021, 9:00 AM EST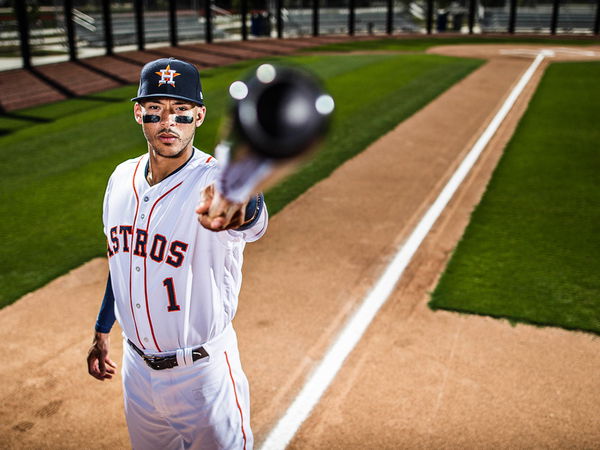 The mystery behind Correa's future continues to make headlines, as the lockout has barred teams from finalizing deals. Undeniably, Carlos Correa is one of the best shortstops in free agency, and signing him would be a huge boost to any team.
While the New York Yankees have been the front runners since the start of the off-season, things now seem to take a dramatic turn. A new report claims that not the Yankees, but rather, the LA Dodgers and the Houston Astros might soon make a big move for Carlos.
ADVERTISEMENT
Article continues below this ad
MLB insider makes big reveal on Carlos Correa's future
While he is yet to sign a final deal, Carlos is enjoying the insane attention he has received in free agency. At some point, every big franchise has been linked with Correa, taking his stakes higher.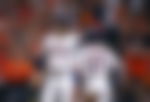 However, MLB insider, Jon Heyman, names two favorites in the race to Correa now. According to Jon, the real fight for the magnificent shortstop will be between Houston Astros and LA Dodgers. However, he also believes World Series fame, Freddie Freeman, might join the Dodgers if he doesn't go back to his former team, Atlanta Braves.
On his latest podcast, Jon Heyman thinks it's between the Astros and Dodgers for Carlos Correa

Also added the Dodgers seem most likely for Freddie Freeman if he doesn't return to the Braves

— Blake Harris (@BlakeHarrisTBLA) December 7, 2021
Notably, Carlos has spent his entire MLB career with Houston Astros, having even clinched the 2017 World Series title with the franchise. However, the Dodgers have lost their star shortstop, Corey Seager, to the Texas Rangers in free agency, and hence, might go above and beyond to not miss out on Carlos now.
Astros star wants Carlos Correa on the team
The Houston Astros wouldn't want to lose their extraordinary player, especially after his stellar run in World Series. Notably, Astros star, Lance McCullers Jr is optimistic about Correa's comeback.
ADVERTISEMENT
Article continues below this ad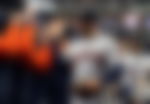 While, the possible explanation for the Yankees not making any signings yet, is that their priority is to 'save money' for Aaron Judge's upcoming extension. As for Carlos' deal, his future now will only be decided once the lockout is lifted.
What do you think, LA Dodgers or Houston Astros, where will Carlos play next season?
ADVERTISEMENT
Article continues below this ad