New York Yankees Target 17-Year-Old as Priority Over Carlos Correa During MLB Lockout
Published 12/05/2021, 7:45 AM EST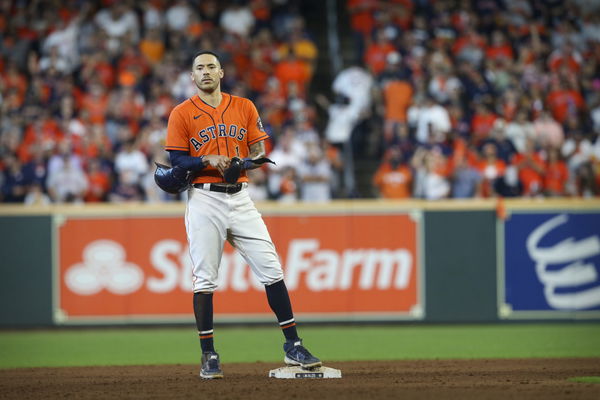 The New York Yankees desperately need a shortstop if they want to secure their place in the 2022 post-season. While there were strong rumors about them focusing on Carlos Correa, they did not make any moves before the lockout.
However, a new report highlights why they aren't aggressive in acquiring any shortstop yet. A 17-year-old is the potential future shortstop for the Yankees.
ADVERTISEMENT
Article continues below this ad
Roderick Arias to sign with New York Yankees in 2022 season
The 17-year-old, Roderick Arias has produced a powerful performance before making his debut in Major League Baseball. Arias is a consensus No.1 international prospect and is reported to be acquired by the Yankees. The young star will hopefully join the team on January 15, 2022.
Top international prospect Roderick Arias is expected to sign with the New York Yankees on January 15, 2022. The 17 year old switch hitting shortstop has some serious pop.

🎥: Roderick Arias pic.twitter.com/8ushiPBXSW

— Eli Fishman (@elijfishman) December 4, 2021
However, whether he will be the starting shortstop for the Yankees or not is doubtful. Although his moves on the field show that he is a promising addition to the Yankees' future. On the other hand, top shortstop Corey Seager has joined hands with Texas Rangers, leaving Arias and Correa as the top shortstop in the free agency.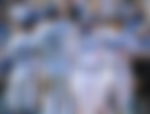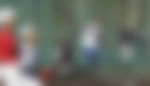 Carlos Correa might be interested in Chicago Cubs
ADVERTISEMENT
Article continues below this ad
While there were rumors about Yankees, Astros, and Red Sox contacting Correa, another rumor suggests that he might be interested in the Cubs. According to reports, Correa contacted a former Cubs player. He reportedly got in touch with Cubs' former shortstop Javier Baez, to inquire about his experience with the team.
Carlos Correa's future is uncertain, as the MLB lockout was implemented. Do you think Carlos Correa will not join the New York Yankees in the 2022 season?
ADVERTISEMENT
Article continues below this ad