"They Pull for Each Other": Houston Astros Manager Dusty Baker Reveals the Secret Behind Team's Hot Run in MLB
Published 10/13/2021, 9:15 AM EDT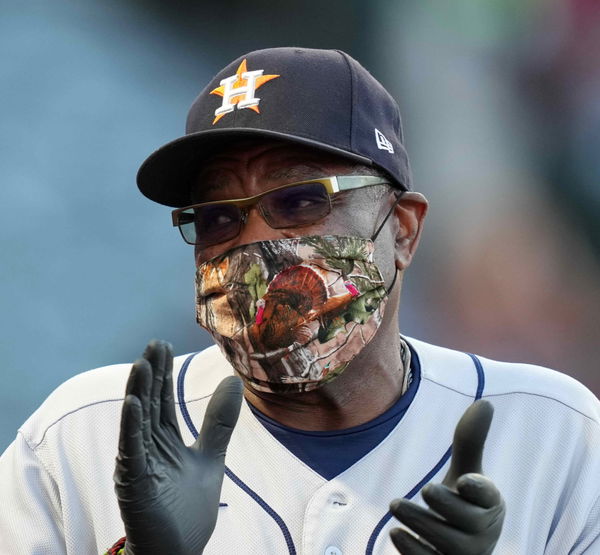 ---
---
The Houston Astros team has struggled through a lot of criticism over the years. However, triumphing over every odd, the Astros have performed their best this season. Notably, their veteran manager Dusty Baker has played a crucial role in this achievement.
ADVERTISEMENT
Article continues below this ad
On Tuesday, the Astros defeated the Chicago White Sox to enter the ALCS 2021. Emphatically, they thrashed the White Sox in Game 4 of the ALDS by 10-1.
ADVERTISEMENT
Article continues below this ad
Dusty Baker praises the team
Dusty Baker joined the Astros team in 2020. Despite the criticism and struggles, the Astros have clinched the American League West title four times in the past five years. Notably, now they have reached the American League Championship Series 2021. Astros dominated their way into the ALCS, by winning the series 3-1.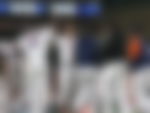 In the post-victory ceremony, Baker opened up about how the team has emerged victorious, despite its setbacks. He said, "Well, you know they've been doing that really since you know last year. And then it is accentuated. You know this year, even more, I don't know if they feed off of it necessarily, but we've been constantly bombarded by negatives. Especially on the road, but these guys came and you know they come to play and they love each other."
Secret Behind their stellar run
2021 has been a rewarding year for the Astros to date. Four Astros players have been selected for the 2021 All-Star Game, becoming the second team to reach this feat.
Dusty also revealed that the secret behind their success is not only their hard work, but their love for each other. He said, "I remember talking to Bill on Russell years ago, and I asked him, man, how did you guys win all those championships in Boston? And he told me, you know I thought he was going to say you know a lot of hard work, but he told me that they loved each other and these guys they love each other. And you know love can take you to you know heights that you never thought you could get to."
He further added, "And they feed off each other. They pull for each other on a daily basis and one guy falls down the next guy picks him up."
ADVERTISEMENT
Article continues below this ad
Houston Astros will compete against the Boston Red Sox for the ALCS 2021. Both the teams seem to be at the peak of their performance right now. Who do you think will be the dominating force in the ALCS?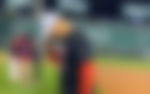 ADVERTISEMENT
Article continues below this ad