WATCH: Adam Wainwright Catches Over 100mph Ball During St. Louis Cardinals vs Los Angeles Dodgers Game
Published 10/07/2021, 4:02 AM EDT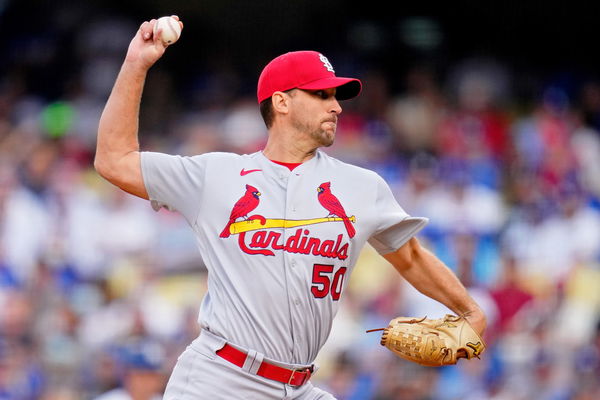 ---
---
During the St. Louis Cardinals vs Los Angeles Dodgers NL Wild card match on Wednesday, fans spotted a magician on the field. The magician of the mound was Cardinals' Adam Wainwright, who stunned everyone with an insane catch.
ADVERTISEMENT
Article continues below this ad
On Wednesday, St. Louis Cardinals faced Los Angeles Dodgers in the win-or-go-home NL wild-card game. While the Dodgers triumphed over the Cardinals, Wainwright's ridiculous catch stole the headlines.
ADVERTISEMENT
Article continues below this ad
Take a bow Adam Wainwright
Cardinals' star pitcher Adam Wainwright started the NL Wild card game for his team last night. Notably, the 40-year-old ace pitcher is known for pulling off incredible tricks on the mound. Living up to his name yesterday, he astonishingly caught a ball coming at over 100 mph speed.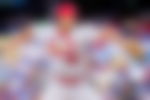 Los Angeles Dodgers had Justin Turner on the plate, while a runner was on first and two outs. Justin shot a line drive back at Adam, who caught the dangerous ball effortlessly. Adam also had a star reaction to the catch as he took out the ball from his gloves and showed it off to those in attendance.
Adam looked strong on the field even after catching the ball that could subject him to injury. However, later on in the dugout, he complained about the pain caused by the catch.
ADVERTISEMENT
Article continues below this ad
Los Angeles Dodgers vs St. Louis Cardinals
The NL Wild Card match was an intense neck-to-neck battle. Both the teams had performed terrifically in the 2021 season. However, some unexpected losses got them into the wild card game. The St. Louis Cardinals had a good start as they took the lead by 1-0. But the Los Angeles Dodgers eventually claimed the wild card spot, clinching the match by 3-1 in the last hour.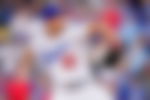 Los Angeles Dodgers will now face their biggest rivals who denied them the division title, the San Francisco Giants. Unfortunately, the season is over for St. Louis Cardinals; undeniably, they put across a strong fight. 40-year-old unstoppable Adam will also compete next year with the Cardinals.
ADVERTISEMENT
Article continues below this ad