WATCH: Atlanta Braves Hold Emotional Tribute for Legend Hank Aaron Ahead of MLB World Series 2021 Game 3
Published 10/30/2021, 8:32 AM EDT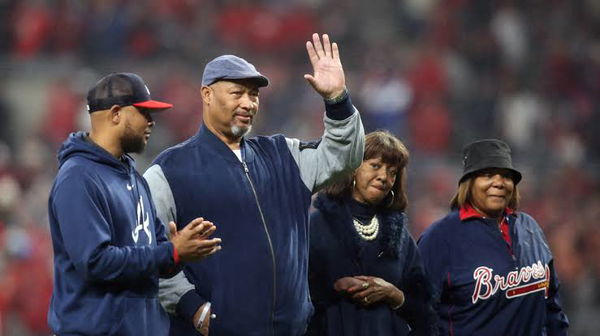 ---
---
The Atlanta Braves secured their historic entry to the World Series in 2021, for the first time since 1999. Remembering their legendary player, Hank Aaron, the Braves gave him and his family a tribute before starting game three.
ADVERTISEMENT
Article continues below this ad
Sadly, the Braves veteran player, Hank Aaron, passed away in January 2021 at 86. The 25-times All-star was one of the best baseball players in the history of the Major League Baseball championship.
ADVERTISEMENT
Article continues below this ad
Atlanta Braves welcomes Hank Aaron's family at the Truist Park
Game three of the Fall Series took place at the Braves' home ground at the Truist Park. Atlanta Braves have been triumphing over their counterparts, with their stellar run in 2021.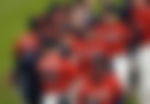 As part of the tribute, Aaron's family, including his wife and four children, were honored at the mound. Aaron's son, Hank Jr. also threw the first pitch at the Braves star, Freddie Freeman.
Even Houston Astros' manager and veteran player Dusty Baker, felt emotional as tribute was paid to his old friend. Baker also came out of the dugout and gave Aaron's children a warm hug. Later on, a two-minute video in the honor of Hank Aaron was played for fans and teams.
Late Hank Aaron had surpassed another legendary player Babe Ruth's long-standing home run record with 715 home runs in 1974. Notably, no player has broken Aaron's record in RBI and total bases to date. Hank had clinched 2,297 RBI's and 6,856 bases during his career. He is also ranked at the third position in all-time hits with 3,771.
The Braves then clinched game three.
Braves dominating Houston Astros in World Series
To date, the Astros and Braves have clashed in three games out of seven. While Astros have more experience than Braves in World Series in the 21st century, Braves are undeniably dominating them. With their astonishing performance, the Braves now need to clinch just two more games to win their historic title.
ADVERTISEMENT
Article continues below this ad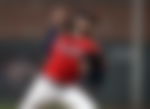 Currently, the Astros, one game behind, need three-game victories out of four.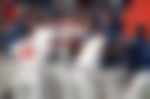 ADVERTISEMENT
Article continues below this ad
The teams will now clash in game four of the World Series on Saturday night. Will the Braves win their historic World Series title in 2021? Stay tuned for updates!