WATCH: Max Scherzer Goes Crazy as Los Angeles Dodgers Beat San Francisco Giants to Clinch NLDS
Published 10/15/2021, 1:35 PM EDT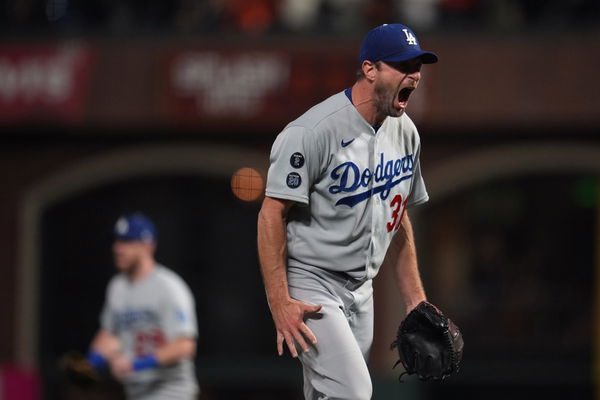 ---
---
Putting on a show, the Los Angeles Dodgers defeated their oldest rivals in the NLDS last night. Notably, while the stadium erupted with cheers, Dodgers ace pitcher Max Scherzer had a crazy victory celebration himself.
ADVERTISEMENT
Article continues below this ad
Whenever Max Scherzer is on the field, his energy is unmatched. As the Los Angeles Dodgers sailed their way to the NLCS, eliminating Giants by 2-1, a passionate Max brought his infectious charisma to the field.
ADVERTISEMENT
Article continues below this ad
Max Scherzer and his crazy reaction
In the final game of the Los Angeles Dodgers vs San Francisco Giants, Max was the ace card for the Dodgers. Astonishingly, it was his pitch that clinched the victory for the Dodgers.
Los Angeles Dodgers had kept Max in the bullpen, hoping to fire him in at the right moment. Before he entered the field, fans saw Scherzer was walking around the bullpen like he was waiting to hunt down his prey.
In the ninth and crucial inning, Dodgers sent Max out, and he executed the winning plan for the team.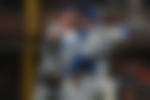 Max pitched the ball towards Giants' Wilmer Flores in the ninth inning. Courtesy of the umpires' controversial decision, Flores was called out for a strike, and the Dodgers won the series. Max couldn't keep his calm, as his emotions got the better of him.
Earlier, the 37-year-old pitcher celebrated shirtless when his team advanced to the NLDS. For tradition's sake, he again repeated his shirtless celebration on Thursday.
What's next for Los Angeles Dodgers?
ADVERTISEMENT
Article continues below this ad
After defeating their arch-rivals, the Dodgers are on to the next level, to reach the World Series title. Dodgers will compete against Atlanta Braves in the NLCS.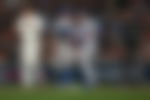 The series will start on 16th October, Saturday, with the Dodgers hoping to defeat the Braves. As they meet in an intense 7-game series, do you think the Dodgers can eliminate the Braves?
ADVERTISEMENT
Article continues below this ad