Who is Wander Franco, the MLB Star Who Signed the Largest Ever Contract for an Under-21 Years Player?
Published 11/25/2021, 11:28 AM EST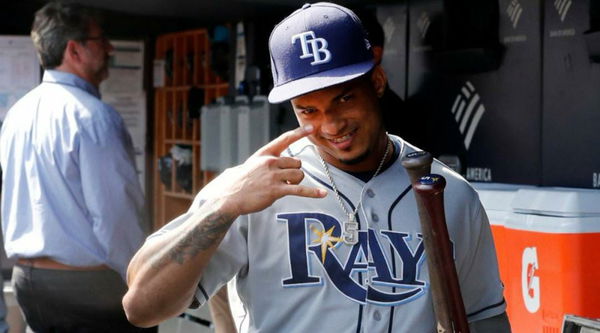 ---
---
Tampa Bay Rays went out of their way, obliterating old contract records for the young upcoming star, Wander Franco. Notably, 20-year-old Wander has signed a huge deal with the Rays, likely to spend most of his career with the franchise.
ADVERTISEMENT
Article continues below this ad
Remarkably, his deal is also the largest ever contract signed by a player who is under 21, making him the richest Rays player currently. It was Wander's stellar run in his maiden major league baseball year that attracted Rays to seal the deal for the next 11 years.
ADVERTISEMENT
Article continues below this ad
Who is the 20-year-old upcoming Tampa Bay Rays star?
Wander Samuel Franco Sr, is a 20-year-old baseball shortstop sensation, who made his maiden MLB appearance in 2021. In 2017, Wander was ranked as one of the top international prospects and was acquired by the Tampa Bay Rays. After playing minor leagues, in 2021, he was given the chance to appear in the Major League.
During his first match against the Boston Red Sox, Wander Franco smashed his first-ever career home run against Red Sox star Eduardo Rodriguez. In his time with the Rays, Wander broke many records as a 20-year-old star. In August, he made a record for the longest run by a player under 21 since 1961.
How good is Wander Franco?

The Rays (THE FREAKING RAYS!) are about to pay a 20 year old with less than 300 career AB a 10-year/$200M contract.

The Rays would not do this with just anyone. https://t.co/loEtigQyue

— Danny Vietti (@DannyVietti) November 23, 2021
In the 2021 season, Wander appeared in 70 games, and has made 308 plate appearances. Overall, Wander smashed 7 home runs and recorded 39 RBIs in his first season. Indeed, a promising outing for a 20-year-old.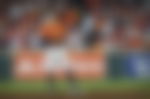 Tampa Bay Rays invest $182 in Wander
Tampa Bay Rays have made Wander Franco the richest player(under 21) in the franchise's history, with an extension of 11 years worth $182-million. Interestingly, this has broken the old record set by another Rays player. Evan Longoria held the record before Wander when he signed a $100 million deal for six seasons. Evan is one of the most accomplished players in the franchise's history, and Franco seems to be going down the same road as him.
ADVERTISEMENT
Article continues below this ad
Shortstop Wander Franco and the Tampa Bay Rays are in agreement on a 12-year contract that guarantees him around $185 million, sources tell ESPN. The deal is worth a maximum of $223 million. It is done, pending small details. The 20-year-old is going to be a Ray for a long time.

— Jeff Passan (@JeffPassan) November 23, 2021
Notably, there is also a club option for the 2033 season, taking the total value of the contract to $223 million. What do you think, did the Tampa Bay Rays make the right decision signing such a huge deal?
ADVERTISEMENT
Article continues below this ad