Mikaela Shiffrin Got Emotional After Receiving a Heartwarming Gesture From a Fellow Olympian During Last Solo Gold Medal Quest at Beijing Winter Olympics 2022
Published 02/16/2022, 11:27 PM EST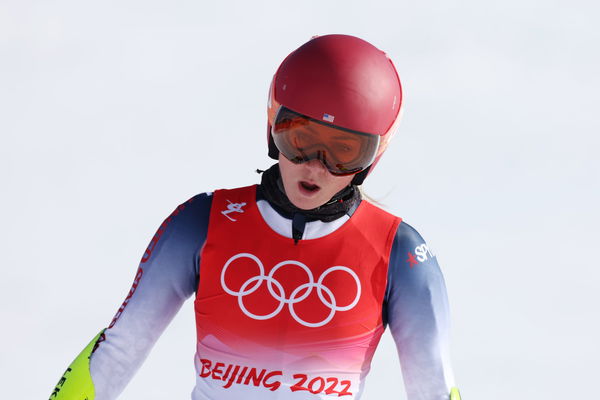 Star alpine ski racer Mikaela Shiffrin of the USA is a decorated Olympic athlete. With two gold medals to her name, three overall World Cup titles, and five World Championship titles, Shiffrin is one of the greatest alpine ski racers in the world today.
ADVERTISEMENT
Article continues below this ad
However, she is yet to medal in a single event at the Beijing Winter Olympics 2022. Shiffrin suffered from two consecutive crashes in her slalom and giant slalom events. Subsequently, she has been unable to reach the podium in any event.
Nevertheless, her outlook on the sport and confidence to keep looking forward has impressed fans and peers the world over. Her Italian competitor, Sofia Goggia, is no exception.
ADVERTISEMENT
Article continues below this ad
Sofia Goggia's message brought Mikaela Shiffrin to tears
The slopes at the Beijing Winter Olympics 2022 have not been kind to Mikaela Shiffrin. However, she has ensured that when it comes to her competitors and peers, she treats them with nothing but kindness.
Italian ski racer Sofia Goggia had suffered from a horrific crash last year in January at the World Cup. Despite her terrible setback, Goggia decided to compete just a year later at the 2022 Winter Olympics.
After Goggia's first successful downhill run, Mikaela Shiffrin was quite vocal in her encouragement and praise for Sofia. Shiffrin expressed how brave the Italian had been, and how she ought to be happy for being back on the slopes.
Now, Goggia has returned the kindness with a beautiful gesture. As she left Beijing, Sofia Goggia left Mikaela Shiffrin her downhill skis. Moreover, she also wrote a note for Shiffrin that almost brought her to tears.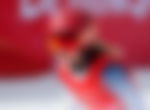 The note by Sofia Goggia for Mikaela read, "FLY MIKA, YOU CAN." Upon reading the note along with the gesture by Sofia of leaving her own downhill skis, Mikaela turned very emotional, and understandably so.
Consequently, Shiffrin finished her downhill run with Sofia's skis instead of her own and finished fifth- a personal best for her at the 2022 Winter Olympics.
Mikaela and Goggia's heartwarming back-and-forth
Since Sofia Goggia made her first successful downhill run a year after her crash, she had been looking resurgent. She spoke to the media about how happy she was to simply have completed her run without incident.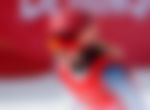 Shiffrin had taken to Twitter to encourage Goggia over the same. "You should be happy," Mikaela had tweeted. Furthermore, she also addressed any criticisms regarding Goggia finishing outside of the top 10 in the run.
ADVERTISEMENT
Article continues below this ad
Shiffrin had lauded Goggia for her achievement and stated that any criticisms were just proof that the world respects Sofia immensely.
Later on, Goggia took the time out to speak kindly about Mikaela, expressing that her kind words meant a lot to her. "Mikaela was pretty nice to me, and I'm happy with this," Goggia had stated.
Clearly, the two athletes hold an immense amount of respect for each other, and it is surely heartwarming to see.
ADVERTISEMENT
Article continues below this ad
WATCH THIS STORY: Nathan Chen Gets Gold: U.S. Figure Skater Dazzles to Win at 2022 Winter Olympics