VIDEO: Shaun White Breaks Down While Talking About The Scares of Losing His Physical Therapist: 'Didn't Think I Was Going to Have Her With Me'
Published 02/21/2022, 9:28 AM EST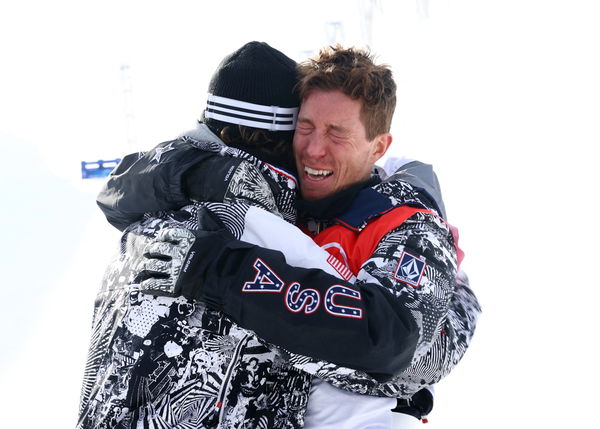 Legendary American snowboarder Shaun White is a decorated Olympic champion. Not only does he have three Olympic gold medals, but also the most X-games gold medals in history.
ADVERTISEMENT
Article continues below this ad
Moreover, White's three gold medals are the most by a snowboarder in Olympic history. Of course, a champion thrives with a stellar support team around them, and Shaun White is no exception.
Inarguably, at the center of Shaun's support team is Esther Lee, his physiotherapist. Now, Lee has shared a video Shaun had sent her way when he emotionally talked about her battle with stage-4 pancreatic cancer.
ADVERTISEMENT
Article continues below this ad
Shaun White talks about how crucial Esther Lee is to him
Esther Lee, Shaun White's physiotherapist, took to Instagram to share how much his emotional support meant to her. She expressed how White's video has had her feeling emotional for quite some time.
White began the video by talking about how he met Esther after the 2014 Sochi Winter Olympics. In fact, he had been debating leaving the sport when he decided to build a strong team around himself. In that vein, Esther Lee was the first person who joined his team.
 

View this post on Instagram

 
Moreover, White also stated how Esther "was really the glue that kept the entire team together" with her kind and caring nature. Not only did Lee help Shaun out as his therapist, but she also helped out every single person on the team.
Thus, when White found out that the doctors had diagnosed stage-4 pancreatic cancer in Esther, he was simply baffled. At this time, Shaun's voice caught in his throat. "I knew this would happen," he said, talking about his tears which he tried fighting back.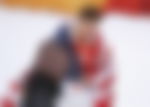 Then, talking about her recovery process, Shaun said, "she's a healer, so she obviously knew to take care of herself". Furthermore, Shaun described an incredible moment where he called her to complain about his body which was "falling apart".
Even at that moment, Esther said, "let me get my hands on you, let me see what I can do," as Shaun described. Amazingly, when Shaun decided to leave for Switzerland to train, Esther decided to accompany him. In fact, she told her family and doctors that the motivation to help Shaun made her health feel better!
White cherishes every moment with Esther
Talking about all the times that he has spent with Esther since her recovery, White teared up. "I didn't really think I was going to have her with me," he said.
Thus, with Esther, Shaun White learned a valuable lesson. "I cherish every moment," he said, wiping away tears from his eyes.
ADVERTISEMENT
Article continues below this ad
"I love you Esther," White said, directly addressing Esther Lee. "Thank you for everything, and I'm so proud to know you, proud to have you here with me to be my friend".
ADVERTISEMENT
Article continues below this ad
Speaking for everyone who knows her, White ended the video with emotional words of support for Esther. "You astound us, and we're so proud of you. Love you."
WATCH THIS STORY: From His Music Festival Company to Heart Disease: Five Unknown Facts About Shaun White