Biles Invitational 2022: Here's Everything You Need to Know About Simone Biles' Gymnastics Championship
Published 01/18/2022, 2:23 PM EST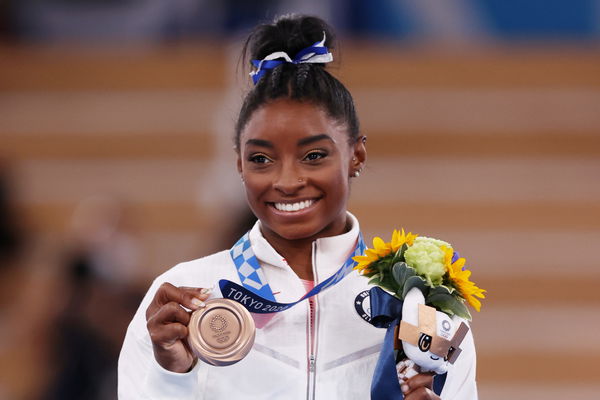 Simone Biles is religious when it comes to gymnastics. She is the most decorated gymnast in the world, and perhaps the best too. Biles is famous for doing tricks and flips, which often leave fans stunned.
ADVERTISEMENT
Article continues below this ad
For the icon that she is, hundreds of young gymnasts from across the world look up to Simone. She is their inspiration and they adore and admire her.
ADVERTISEMENT
Article continues below this ad
Hence, when Biles holds her own championships, young hopeful gymnasts flood the gates, in hopes of meeting and learning from their idol.
The Biles Invitational 2022
The Simone Biles Invitational 2022  dates have been announced. The World Champions Center (WCC) announced the dates – January 27-30, 2022. This will be the 5th year of the event.
The championships will be held in Houston, Texas, at the George R. Brown Convention Centre. The event will see many young and hopeful gymnasts come from across the world to compete under the guiding light of their hero, Biles.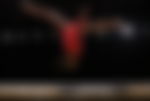 The event will be held over 3 days and will see a plethora of performances. Tickets are already out for the event and the registration has also begun.
The website holds all the information regarding the Invitational. One can even order Simone Biles' famous leotard over the website.
Only 2️⃣ WEEKS left to register for The 2022 Simone Biles International Invitational! 🤯 Don't miss out on the event of the year!
– J.O, TAAF, Xcel, and A&T
– Athlete Party
-Swag Bags
-Simone Biles Meet & Greet
– & More
Register before it's too late athttps://t.co/kj0yiOEdYS https://t.co/dayg5olBOu

— World Champions Centre (@WCCentre2014) October 18, 2021
Biles herself will be present for the event. In fact, there are slots to book trimmings for autograph signing by the gymnastic star. People can choose to go as spectators or participants at the event.
It's safe to say that the 5th Annual Biles Invitational will witness many young athletes, all of whom dream of becoming like Biles one day. The 3-day event will also see the meet-up of coaches.
Simone Biles is among the top-earning athletes
Biles recently was named as one of the highest-earning female athletes from last year. Other top female athletes, like Naomi Osaka and Serena Williams, were also on the list.
ADVERTISEMENT
Article continues below this ad
In 2021, Biles earned a whopping $10.01 million. After her decision to step down from Tokyo, Simone Biles became a mental health advocate. Hence, she received many sponsorship deals and brand endorsement offers, given her rapid fan-following.
ADVERTISEMENT
Article continues below this ad
Simone Biles' current net worth stands at $16 million. Visa, United Airlines, Gap's Athleta, Core Power, Nabisco, and Uber Eats are some of her significant deals.