"245 to 257 Pounds He Looks Really Nasty": Chris Bumstead's Coach Opens Up on His Struggle of Weight Transformation During Mr.Olympia 2022
Published 01/07/2023, 2:45 PM EST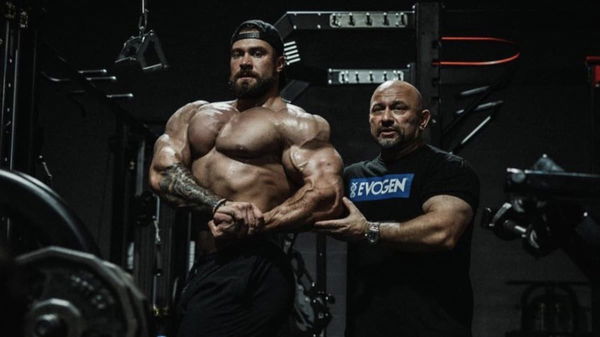 As much as Chris Bumstead worked hard towards claiming his fourth Mr. Olympia title, so did his coach Hany Rambod. Although Bumstead was one of the top competitors for the Mr. Olympia Classic Physique 2022 event, it was not easy for the bodybuilder and his coach to train for the title. Especially when the duo had paired up just months before the competition.
Rambod coached not one but three Mr. Olympia 2022 competitors – Chris Bumstead, Hadi Choopan, and Derek Lunsford. Out of the three Bumstead and Choopan went on to win the title in their respective events, while Lunsford won second place. However, unlike Choopan and Lunsford, training CBum was hard for Rambod. In his latest podcast episode, "The Truth" coach Rambod revealed how a difficult training regime led Bumstead to win his fourth Mr. Olympia title. 
ADVERTISEMENT
Article continues below this ad
Coach Hany Rambod had put extra effort into Chris Bumstead
In his recent podcast, the coach said, "I think we had to make up for a lot of that lost time." Besides maintaining a good communication flow with the bodybuilder, Rambod also had to focus on Bumstead's weight in a short period of time. "So as we were trying to get ready for the show, and I knew he was a 240-pound weight cap, doing that was going to be a problem. Because 245 to 257 pounds, he looks really nasty," said Rambod.
 

View this post on Instagram

 
However, this was not the only problem the duo faced during the competition. This year, the Classic Physique event shifted from its regular morning timing to an evening schedule. Hence, this became a major concern for the coach. Remembering the preparations, Rambod recalled, "I had to manipulate the whole dynamic to make sure he makes his weight but don't do anything too critically off-putting, in terms of throwing his body off."
Rambod's hard work and dedication paid off as Bumstead lifted the Mr. Olympia 2022 trophy. Soon after his win, Bumstead also penned a beautiful message to showcase his gratitude for his new coach.
Bumstead's heartfelt note for his coach
ADVERTISEMENT
Article continues below this ad
Coach Rambod played a key role in helping Bumstead defend his Mr. Olympia title and win it for the fourth time in a row. Hence, to express his gratitude for his coach, Bumstead took to Instagram to post an emotional thankful message for Rambod.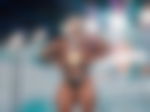 In this note, the champion wrote, "Grateful is the only word I can think of, but it doesn't feel like enough." Rambod did not just play a supporting role in Bumstead's story but also helped Choopan win his first title and helped Lunsford shock everyone with his second-place finish.
ADVERTISEMENT
Article continues below this ad
Watch This Story: Mr. Olympia champ Chris Bumstead's full back workout explained
After such a successful Mr. Olympia campaign, do you think Hany Rambod is the best bodybuilding coach of his time? Share your opinions in the comments below.