$450 Million Worth Arnold Schwarzenegger Spent Whopping $250,000 to Buy This Truck for His Beast-Like Body in 2012
Published 09/08/2022, 12:00 PM EDT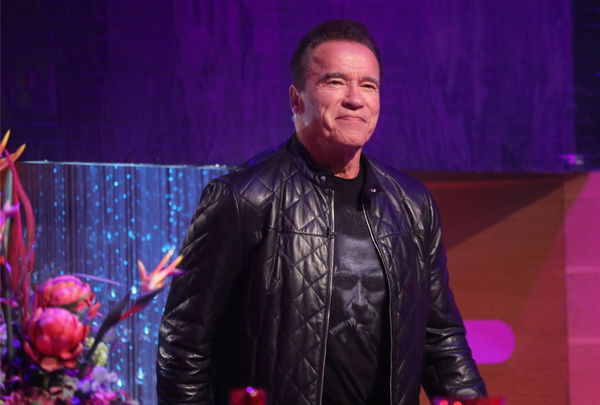 Arnold Schwarzenegger is a household name globally. Only the ones living under a rock would not know who he is. Be it bodybuilding or acting or even politics, the muscle man excelled at everything he laid his eyes on. With a never-ending list of titles and achievements, Arnold proved his expertise in the fields. 
In the process, along with fame, he also earned a great deal of money. Arnold Schwarzenegger always had an affinity for cars, good cars. Back in 2012, the former politician surprised fans with his new monster truck perfect for his huge broad-shouldered body.
ADVERTISEMENT
Article continues below this ad
Arnold Schwarzenegger added a truck to his car collection
With a net worth of $450 million, Arnold can buy almost anything and everything his heart desires. History says that the bodybuilder is a big fan of cars. Given that, it's obvious that Arnold would spend at least half of his money building an eye-catching collection of fine cars. 
He did just that. Arnold Schwarzenegger gifted himself one of the best possible presents; a Mercedes Benz Unimog monster truck. The car took around $250,000 from his pocket. 
Fans and followers caught a site of Arnold when he was driving around Santa Monica. The enormous truck couldn't hide from fans' eyes. One of his excited fans even climbed and attached herself to the bull bars at the front of the car. 
Mercedes described the truck saying that it is competent in performing "the most extreme, arduous tasks, including fighting forest fires, performing rescue operations during catastrophes or maintaining power supply lines."
Mercedes Benz Unimog monster truck is originally an army vehicle. To be able to run it on the streets, a German company called Mertec made the required adaptations. 
How many Mercedes are in Arnold's collection?
ADVERTISEMENT
Article continues below this ad
Arnold Schwarzenegger's fondness for cars doesn't seem to slow down anytime soon. Fans adore his stunning collection of fine and expensive cars that many can only dream of. Starting from Excalibur to Bugatti Veyron, the actor bought them all. 
His collection also consists of other famous cars like Mercedes-Benz SLS AMG Roadster, Mercedes-Benz Unimog, Bentley Continental GT SuperSports Convertible, Porsche 911 Turbo Cabriolet, and many more. Nonetheless, when it comes to expense, Bugatti Veyron is leading the leaderboard. Its cost is approximately $1.7 million. 
ADVERTISEMENT
Article continues below this ad
Watch This Story: Bodybuilding legend Arnold Schwarzenegger went undercover to train fans at Gold Gym
With that many Mercedes cars at home, what do you think is Arnold's favorite?
Edited By: Rupak Kumar Jha