$450M Worth Arnold Schwarzenegger Partnered With LeBron James, Billie Eilish, and Drake on a Million-Dollar Clean Energy Initiative
Published 09/23/2022, 11:45 AM EDT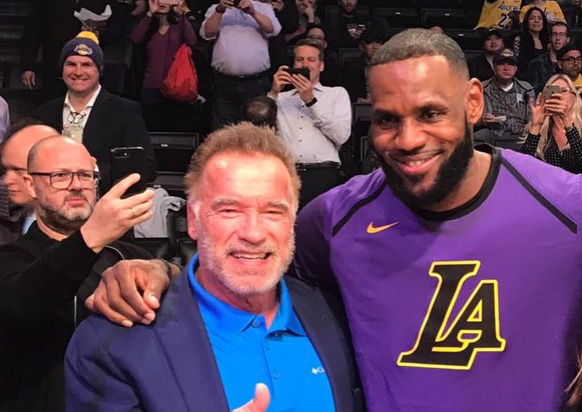 Since the bodybuilding legend, Arnold Schwarzenegger, came to America, his life has changed completely. With every step he took, success followed him everywhere. He became the ultimate bodybuilder, actor, and then the Governor of California.
ADVERTISEMENT
Article continues below this ad
During his office tenure, the seven-time Mr. Olympia champion, has done great work. Even after his retirement, he was seen investing in various initiatives. One of the biggest initiatives where he invested was the clean energy startup, Palmetto.
ADVERTISEMENT
Article continues below this ad
Arnold Schwarzenegger joined big names for Palmetto
In 2022's April month, Schwarzenegger joined many big names like LeBron James and his business partner, Maverick Carter. The huge investors include famous singer, Billie Eilish, Jimmy Lovine, Drake, and Finneas O'Connell. They all came on board with the help from Main Street Advisors.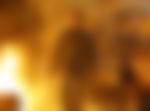 Palmetto's main work is to adopt renewable energy and produce solar power for all the residents. In 2021, the Palmetto project was worth $375 million. Once, LeBron's business partner, Maverick, stated to Variety, "Clean energy should be accessible for everyone, not just households with expendable income."
He also added, "Palmetto's work to provide more affordable clean energy can have an immediate positive impact on the environment as well as families and communities across the country. Empowering people with access, information, and opportunities is something we're passionate about and always excited to get behind."
Palmetto's amazing clean initiative
ADVERTISEMENT
Article continues below this ad
The company is one of the leading organizations helping with climate change. In addition, they have many stakeholders in their company, including business leaders. Financiers, consumers, and policymakers. While the chairman, CEO, and founder of Palmetto Chris Kemper, shared a statement regarding their mission. He said, "Our mission is to democratize clean energy and fundamentally alter the trajectory of climate change."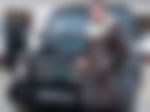 Further, he added, "The key to the clean energy revolution is to educate people and bring awareness to the issues and solutions. We've been at this for over a decade, and honestly, I can't think of better partners to help us share our company's mission and message that clean energy is a choice for everyone." Meanwhile, Schwarzenegger has always been the front-runner in causes regarding climate change.
ADVERTISEMENT
Article continues below this ad
WATCH THIS STORY: Sylvester Stallone vs Arnold Schwarzenegger Car Collection
In addition, he once helped in directing National Geographic's documentary on climate change titled, "Years of Living Dangerously." Also, many other activists from various countries including Vampire diaries fame actor, Ian Somerhalder, former President of the United States, Barack Obama, and Brazilian model, Gisele Bundchen are some names working actively towards this cause.