4X Mr. Olympia Jay Cutler Revealed in 2010 About a One-Time Mr. Olympia Who Allured Him to the World of Bodybuilding: "I Saw a Picture Of…"
Published 10/28/2022, 1:15 PM EDT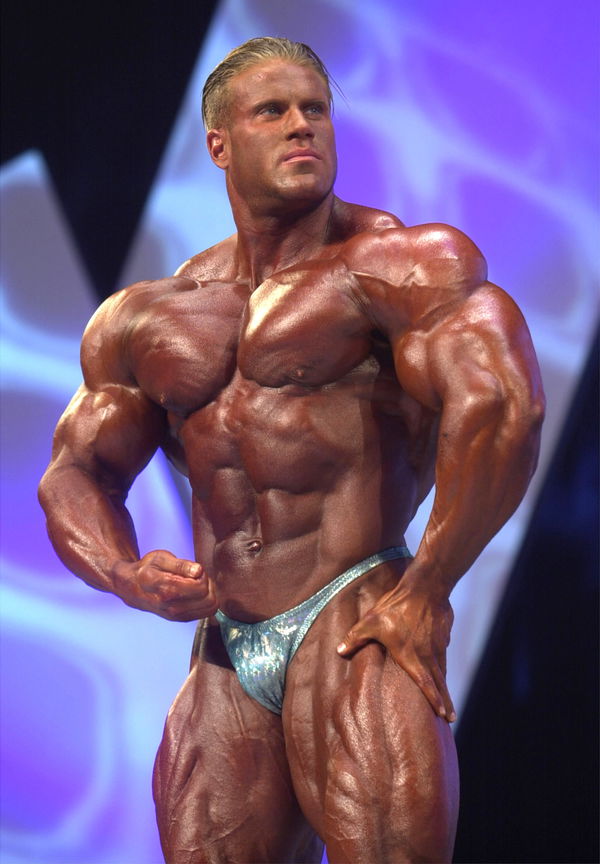 Bodybuilding legend, Jay Cutler is a four-time Mr. Olympia winner and had a dynamic career with highs and lows. He became a fan favorite as an underdog and shared arguably the greatest rivalry in bodybuilding history with Ronnie Coleman. After discovering bodybuilding magazines at a young age, Cutler wanted to be part of the sport.
While the all-time greats like Schwarzenegger, Haney, Yates, and others inspired most bodybuilders, a one-time Mr. Olympia captivated young Jay. Cutler which he revealed during a 2010 interview. 
ADVERTISEMENT
Article continues below this ad
A forgotten Mr. Olympia winner inspired Jay Cutler
In 2010, about a week before winning his fourth and final Mr. Olympia title, Jay Cutler sat down for an interview on ABC. During the interview, Cutler talked about wanting to be a bodybuilder since he was a kid. The bodybuilding icon said, "I picked up a magazine at 12 and I saw a picture of Chris Dickerson, who was a former Mr. Olympia and I said 'that's what I want to do!'". While Jay didn't start working out right away, he was patient.
Cutler said, "I waited till I got out of high school. I started lifting weights, and I started competing about six months after… at 18." Early on in his career, Cutler found a lot of success. Jay said that he won every show he competed in and became known for his legs.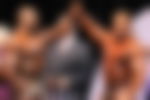 However, the Arnold Classic winner would soon face his biggest rival on the Mr. Olympia stage. From 2002 to 2005, Jay Cutler tried to beat "The King" Ronnie Coleman but came up short every time. It wasn't until 2006 that Jay put on even more size and finally beat Ronnie Coleman.
Chris Dickerson (1939-2021). The 1982 Mr. Olympia has died at 82. Though he weighed only 190, he won 10 pro shows, the last being the '82 O. He was also 2nd in the '80 & '81 Olympias. RIP, champ. pic.twitter.com/0wPsb9518I

— THE BARBELL (@TheBarbell) December 24, 2021
ADVERTISEMENT
Article continues below this ad
Jay's inspiration, Chris Dickerson, was the opposite of his rival. Dickerson won the Mr. Olympia title in 1982. Unlike modern bodybuilders, Dickerson weighed only about 190 lbs and stood 5'6 Ft tall.
The only Mr. Olympia who avenged his loss
After dethroning "King" Coleman in 2006, Jay won 2007, Mr. Olympia, as well. However, in 2008, Cutler wasn't in his best shape and Dexter Jackson clinched the title. After the show, Jay revealed that everyone had lost faith in him and didn't believe he could make a comeback. However, in 2009, Cutler came back better than ever and became the first and only Mr. Olympia to avenge a loss. Cutler also won in 2010.
ADVERTISEMENT
Article continues below this ad
Watch this story – From Lou Ferrigno to Jay Cutler: Here Are the Retired Bodybuilders Who Are Still Ripped
Jay Cutler is a unique bodybuilder. Cutler dethroned "The King", and also made a successful comeback. While it seems almost Arnold Schwarzenegger inspires every modern bodybuilder, Cutler drew inspiration from a forgotten legend. 
Edited By: Pritam Priyedarshi