74-Year-Old Arnold Schwarzenegger Is Not the World's Oldest Bodybuilder
Published 05/25/2022, 10:33 AM EDT

Follow Us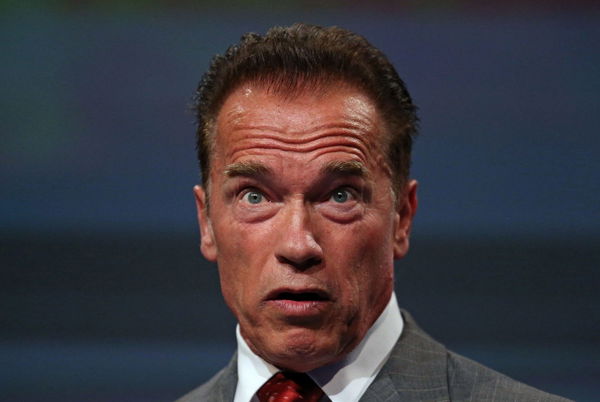 Bodybuilding is a competitive physical activity that requires tremendous fitness and stamina. Therefore, most athletes retire from the sport early on. However, there are a few exceptions to this. Is Arnold Schwarzenegger included in this list of exceptions?
But there is one person who broke the age barrier. This person is Jim Arrington. His name was included in the Guinness World Records list in the 2018 edition as the world's oldest male bodybuilder. By now, Arrington has smashed his record four times over.
ADVERTISEMENT
Article continues below this ad
Jim Arrington's introduction to bodybuilding
In a recent interview, Arrington mentioned that he started training at 15, using two steel balls of about 3 pounds each at home. However, he revealed that he became fascinated with the concept of bodybuilding after discovering a muscle magazine at a drugstore when he was 12.
When asked about his current training routine in the interview, Arrington replied, "I do a split routine. I cut the body up in three sections: For instance, I would do legs on Monday. And mid-body, including the abs, chest, and the lower and middle back on Wednesday. And then I do shoulders and arms on Friday."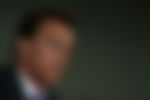 The bodybuilder has not looked back ever since, and he continues to lift to this day. Answering the interviewer's question on his motivational factor, Jim replied, "The answer is that I'm goal-orientated. And then the other thing is that for some reason, and I can't understand it, people seem to be inspired by me."
He further added, "And that keeps me going because that inspires me, that other people can be inspired by me, even though I can't believe they are!"
Jim, now 89, is still competing in bodybuilding events. And needless to say, the athlete is still going strong.
Arnold Schwarzenegger vs Jim Arrington
However, Arnold swapped his muscle-building workouts with cardiovascular-oriented training in 2020. He still works out at his usual gym, but he has halted heavy lifting post his heart surgery. Additionally, Schwarzenegger revealed in an interview in 2018 that he avoids performing heavy leg exercises owing to knee issues.
ADVERTISEMENT
Article continues below this ad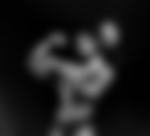 Moreover, Schwarzenegger announced his retirement from competitive bodybuilding at age 33 in 1980. Therefore, the former Mr. Olympia has not competed in a bodybuilding event in over 41 years.
WATCH THIS STORY- The Astonishing Transformation Arnold Schwarzenegger Went Through Over the Years
ADVERTISEMENT
Article continues below this ad
Therefore, Jim Arrington started his bodybuilding journey way before Schwarzenegger.
Does Jim Arrington inspire you? Let us know in the comments.
Edited By: Deepakshi Chaudhary