8x Mr. Olympia, Ronnie Coleman, Wielded the Power of "Greatest Illusions" to Seal His Victory, Revealed Earlier This Year
Published 11/26/2022, 11:15 AM EST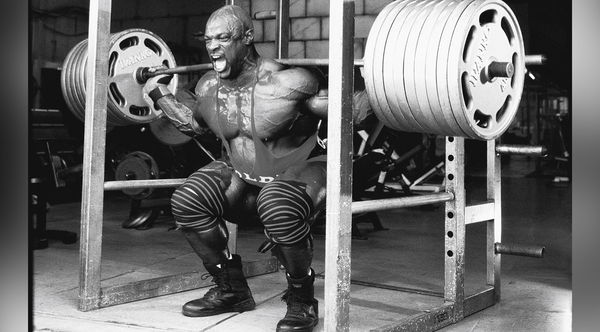 Ronnie Coleman is a bodybuilding legend. The Louisiana native won eight Mr. Olympia titles from 1998 to 2005. While Coleman didn't plan to become a bodybuilder, he became arguably the greatest of all time. Coleman also pushed his body to the limit. He once weighed nearly 300 lbs during a contest and was the heaviest bodybuilder on stage.
However, Ronnie didn't just have size but was among the strongest bodybuilders. While all bodybuilders lift heavy occasionally, Ronnie often lifted enough weights to give powerlifters a run for their money. However, Ronnie didn't do it to boost his ego. During an interview earlier this year, Coleman revealed how being strong and lifting heavy helped him win.
ADVERTISEMENT
Article continues below this ad
Ronnie Coleman had a secret to looking big on stage
The eight-time Mr. Olympia winner sat down for an interview with Men's Health in March. The bodybuilding legend spoke extensively about his training and career during the interview. Interviewer Rodger Lockridge asked Ronnie, "Do you feel there is a direct connection between being stronger and being a better bodybuilder?" Ronnie revealed how being strong gave him an advantage.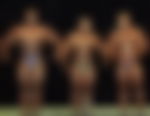 "Oh yeah, for sure," Ronnie told Rodger. Ronnie explained strength develops better muscle fullness. "That thickness is one of the greatest illusions you can present onstage," said the bodybuilding legend. He said muscle thickness makes a bodybuilder fuller than they actually are on stage.
Ronnie revealed he would "occasionally" focus on getting stronger because it helped add muscle size. Coleman also said he didn't focus on getting stronger in any particular exercise. Instead, he worked on increasing his overall strength through various lifts. "It obviously paid off for me," said the eight-time Mr. Olympia.
Many of Ronnie's contemporaries have said he was the strongest among them. The bodybuilding legend has uploaded his most famous lifting videos on YouTube. However, the most popular among them are the deadlift and squat videos.
How strong was the former Mr. Olympia?
ADVERTISEMENT
Article continues below this ad
Coleman lifted massive weights in the gym. While some bodybuilders could lift a lit during one or two exercises, Ronnie's numbers were insane. The bodybuilding icon deadlift lifted and squatted 800 lbs for two reps. On the leg press machine, Ronnie once cranked out 12 reps with 2000 lbs. However, his upper body strength was equally impressive.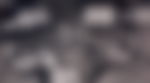 Ronnie once bench pressed 2×200 lbs dumbbells for 12 reps and pulled 657 lbs on the T-Bar row.
ADVERTISEMENT
Article continues below this ad
Watch this story – 8x Mr. Olympia Ronnie Coleman Disclosed the Amount of Money He Spent on Bodybuilding Competitions During His Career
Ronnie had more muscle thickness than his competition because, during his prime, Ronnie was stronger than his competition. Do you believe Ronnie was the strongest bodybuilder ever? 
Edited By: Simar Singh Wadhwa