"All I See Now Is Imperfection When I Look at Myself" : Having Survived Over 40 Surgeries, Flex Wheeler Suffers Body Dysmorphia Years After Arnold Schwarzenegger Declared Him as the Bodybuilding Goat
Published 03/10/2023, 4:59 AM EST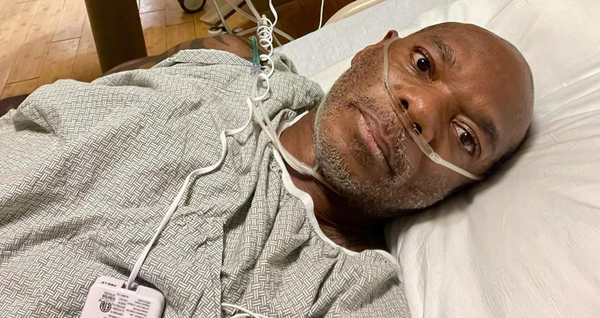 While Flex Wheeler's bodybuilding career brought him success, health became a stumbling block for the American. Battling kidney disease, FSGS, undergoing a leg amputation, and more than 40 surgeries, Wheeler's health problems took a toll on his body and mindset. In a recent interview with Muscle and Health, the Sultan of Symmetry made a surprising admission implying how he suffered from body dysmorphia.  A disorder where a person is unable to stop thinking about the flaws in their body. Further, relating to how other athletes in bodybuilding faced problems similar to his, Wheeler narrated how he developed a negative perception of his body.
Wheeler's admission is unexpected due to his spellbinding physique in his bodybuilding days. The Sultan of Symmetry had even received the Lifetime Achievement award from Arnold Schwarzenegger who called him the GOAT. Recalling how he was at the height of his physique, Wheeler spoke about how his situation was different from other sportsmen and actors. So what was the Sultan of Symmetry's blunt opinion?
Bodybuilding legend Flex Wheeler's frank admission
ADVERTISEMENT
Article continues below this ad
Replying to a question whether he was happy with his body, Wheeler responded, "Of course, I'm not." Continuing, the Sultan of Symmetry stated his sad plight emphasizing how basketballers could still dunk and actors could still act, but he couldn't return to the bodybuilding stage.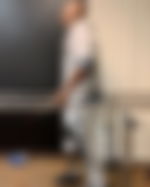 Further, Wheeler implied that living with his body was tough. Continuing, he compared the stark difference between his bodybuilding days and his present. "I felt that every step would almost crack the concrete because I was such a force of nature, and now I look quite different." 
Post this, he disclosed, "I'm an extreme person, so all I see now is imperfection in myself." Clearly, the bodybuilding champion is hugely dissatisfied with his body condition. This was not the only time Wheeler spoke about his body. Once, the Sultan of Symmetry revealed the terrible impact of opiates on his body. 
Flex Wheeler recounts the mental impact of opiates on his body
The Sultan of Symmetry shared how after his surgery to amputate his leg, he was given opiates to relieve his unbearable pain. However, these opiates had the opposite effect on his mental health. Wheeler recalled, 'The type of pain I go through causes you to have very, very dark thoughts."
ADVERTISEMENT
Article continues below this ad
 

View this post on Instagram

 

Afterward, he told that his condition got so serious that he was put in a mental institution. Later, he elaborated that after being introduced to the drug Hempe at the Arnolds, his health improved.
Watch This Story: Bodybuilding Legend Flex Wheeler Calls Tiger Woods Golf Game Athletic 
ADVERTISEMENT
Article continues below this ad
Wheeler's statements indicate how his body condition and health issues have left him mentally scarred. Can you relate to the Sultan of Symmetry's admissions?
Edited By: Jayant Chhabra