"Always Got Up When She Was Down": Arnold Schwarzenegger Gave Lindsey Vonn the Ultimate Two Word Crown Once
Published 08/25/2022, 8:30 AM EDT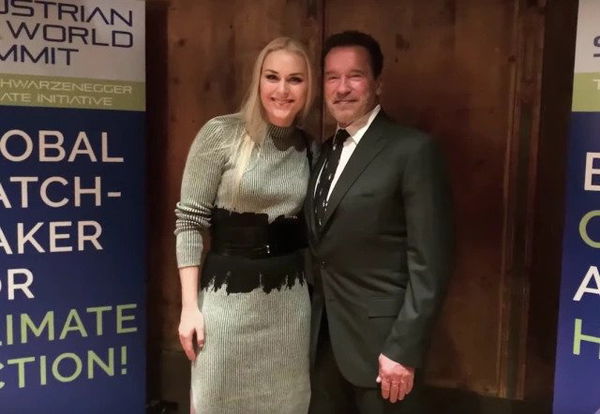 Back in the 1970s, the bodybuilding realm became the playground for Arnold Schwarzenegger. The iconic bodybuilder won the Mr. Olympia title six consecutive times, and no one could match his chiseled physique and buffed-up muscles. The Austrian had become an all-time great in the sport.
Years later, an American woman named Lindsey Vonn arrived at the ski tracks. And much like Arnold, she made the ski slopes her playground. Vonn quickly became the best in her field, racking up victories and records. A couple of years ago, the two legends met at an awards ceremony where the bodybuilder-actor held the skier in high regard.
ADVERTISEMENT
Article continues below this ad
Arnold Schwarzenegger had the best compliment for Lindsey Vonn
In 2020, Arnold Schwarzenegger and Lindsey Vonn met during a special award ceremony. Vonn was getting honored for her life's work, on and off the ski slopes. And Schwarzenegger was chosen to honor the Minnesota skiing belle. The bodybuilder-actor heavily praised her for the lifetime achievement award.
Referring to one of his most iconic roles, Arnold said, "She is the female terminator." But that was not all. Arnold also complimented the fighting spirit within Lindsey and her 'never quit' attitude. "She always got up when she was down. Winners get up when they fall, losers stay down. She's a big winner." Arnold also said he was not only celebrating the athlete Lindsey Vonn.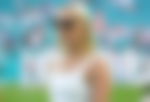 Vonn holds the record for most World Cup wins with 82 victories under her belt. Apart from that, Lindsey also helps young girls achieve their dreams through her foundation. This aspect of Vonn inspired Schwarzenegger, and he celebrated that side of Vonn. Lindsey joked about not returning to the ceremony with reference to Arnold's movies, as she said, "I won't be back."
Schwarzenegger also works towards the betterment of children
ADVERTISEMENT
Article continues below this ad
Amongst the many hats Arnold has donned over the years, one has also been of a philanthropist. The former governor of California has made significant efforts to help children with their studies.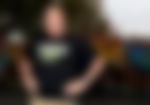 The 'Austrian Oak' introduced the 'After-School All-Stars' program. It aims at helping the often neglected school-going kids stay in school as rewards. Once school gets over, there are various activities for them to participate in afterward. Arnold once paid $20,000 to ship an Austrian army tank to the US. This program presented children affiliated with it with the chance to ride around in Arnold's tank. Students who want to be a part of the program do not have to pay any fees to get enrolled.
ADVERTISEMENT
Article continues below this ad
WATCH THIS STORY: André the Giant and Wilt Chamberlain Made Arnold Schwarzenegger Look Like A 8-Year-old In A. Resurfaced Image
Having achieved success and earned a lot of money throughout his life, it is only fitting that Arnold puts it to good use for others. Such acts are a testament to his generosity and his caring nature.
Edited By: Simar Singh Wadhwa