"Jesus Christ, Who Hurt You?": Tattooed Female Bodybuilder's "Ridiculously Shredded" Physique Takes the Internet by Storm
Published 03/11/2023, 9:48 AM EST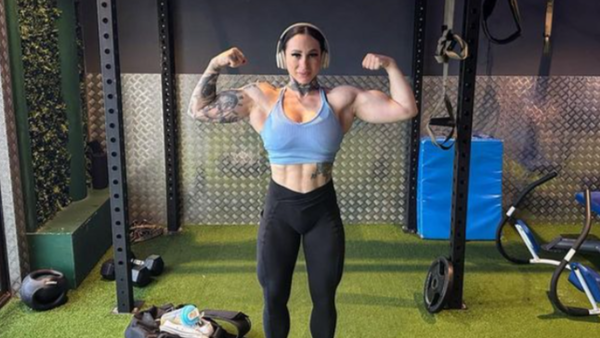 Female bodybuilders have been ruling the fitness community with their incredible progress and shreds. Recently, professional female bodybuilder Amy Giovanna posted her fitness update on her social media accounts. Fans love the tattooed bodybuilder for her work on her hamstrings. But this update brought in some insane compliments.
Giovanna posted a front and back look on the Reddit community r/bodybuilding. Fans immediately complimented her progress with comments and posted some questions about her approach. With a generally positive comments section, let's take a look at some of the top fan reactions.
Amy Giovanna stuns with her hypnotizing hamstrings
ADVERTISEMENT
Article continues below this ad
The professional bodybuilder took to Reddit for the extensive bodybuilding community to check out her progress. The collage featured her showing off her front and back physique, with a special focus on her hamstrings and legs. Since Giovanna has been busy preparing for her state show in Australia, she figured an update on her progress could act as a checkpoint.
 

View this post on Instagram

 
Compliments immediately poured in, with people commenting on her physique and form. Some said, "Ridiculously shredded, great job on the conditioning!". While the experienced ones commented, "This is the first time I have seen something 100% structured. Excellent work, congratulations for the effort… it transcended. It's perfect".
Since she was preparing to compete, one commented, "1st place material right here". The community was quite encouraging and complimented her hamstrings with comments like, "I am hypnotized by those hamstrings and back" and "Your hamstrings and abductors are ridiculously stupid with the mass and separation". What sealed the deal was a reference to the stereotype about hitting the gym during a heartbreak. One user exclaimed, "Jesus Christ who Hurt you Good s**t". Bodybuilding doesn't discriminate. While female bodybuilders like Giovanna are paving their paths, another special fitness freak has joined the bandwagon.
ADVERTISEMENT
Article continues below this ad
How a 71-year-old bodybuilder is creating waves
Super-grandma Renne Landers is popular among the bodybuilding circuit for being an active competitor at the age of 71. At a time where most look to retire and relax, the bodybuilder grandma found solace in training hard and getting ripped.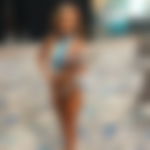 ADVERTISEMENT
Article continues below this ad
The recent Arnold Classic witnessed Landers' best physique as she went for the Angel Fashion show. Along with her team, the shredded grandma carried all the enthusiasm needed to compete. Age is no bar when it comes to bodybuilding and training. And fitness enthusiasts like Landers prove that.
Watch This Story: Most Underrated Exercises For Muscle Growth According To Famous YouTube Bodybuilding Vlogger