"Nobody Gave a S**t": 7 ft WWE Giant Pranked Arnold Schwarzenegger to Go Shirtless in Front of 25,000 People Once
Published 09/24/2022, 10:45 AM EDT
The legendary bodybuilder turned blockbuster actor; Arnold Schwarzenegger, needs no introduction. Over the years, he established himself as a legend by accomplishing feats that were never achieved before. Despite having a very successful bodybuilding career, Arnold made a career shift and moved to acting. 'The Austrian Oak' during his initial years he began with doing small roles but with time his career gained unmatchable momentum.
Arnie impressed his fans with his never give up attitude. Be it bodybuilding, acting, or politics, Arnold succeeded in everything he put his mind to. Even at the age of 75, Arnold does not seem to settle down as he believes that he has a lot of work to do.
ADVERTISEMENT
Article continues below this ad
Arnold Schwarzenegger was invited by his co-star 
When Arnold Schwarzenegger entered the film business, he would play supporting roles. The legendary bodybuilder was waiting for a break to play the lead role in a film produced by a popular banner. He wanted to be showcased to a wider audience to build a successful acting career. After struggling for many years, Arnold was finally selected to play the lead role in the film, Conan the Barbarian. In the film, he had to portray the character of Conan alongside Wilt Chamberlain and Andre the Giant.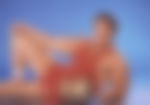 William Goldman, who wrote the book, and then the screenplay for The Princess Bride movie, tells this wonderful story about André the Giant, and Arnold Schwarzenegger, in his book, Which Lie Did I Tell. He recalled an incident, when Andre once invited Arnold to a wrestling arena in Mexico with 25,000 fans. When Arnold climbed up to the ring, Andre said, "Take off your shirt. They are all crazy for you to take off your shirt. I speak Spanish."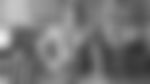 Arnold followed the WWE giant's instructions and started striking bodybuilding poses. However, he felt that he was tricked by Andre. "Nobody gave a s**t if I took my shirt off or not, but you fell for it. Andre could do that to you," Arnold said.
Arnold's acting career
ADVERTISEMENT
Article continues below this ad
Arnold's first title role was in the film 'Hercules in New York,' which was released in 1970. At that time, Arnold was still competing as a bodybuilder. However, the film failed to make a mark at the box office. Discussing his struggles during his acting career in an interview, Arnold revealed how he was told by casting directors that his body was too weird, and his accent was not suitable for American movies.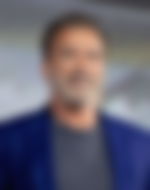 However, he did not let such assumptions affect him. Arnold continued his quest to become a successful actor. After the success of his film 'Conan the Barbarian,' he started receiving many offers for lead roles in action movies. In 1984, he made an appearance in the film 'Terminator' directed by James Cameron. Arnold had become a successful actor by the late 1980s. He was considered one of the best action heroes of the 1980s alongside Sylvester Stallone.
ADVERTISEMENT
Article continues below this ad
WATCH THIS STORY: Here's everything you want to know about the $206,500 salary of legend Arnold Schwarzenegger
As of today, Arnold Schwarzenegger has starred in multiple films, which grossed $40 million at the box office.
Edited By: Vibhanshu Kumar