"Are We Really Just Clowns?": Arnold Schwarzenegger's Candid Confession on Why He Left Bodybuilding
Published 03/12/2023, 8:42 AM EDT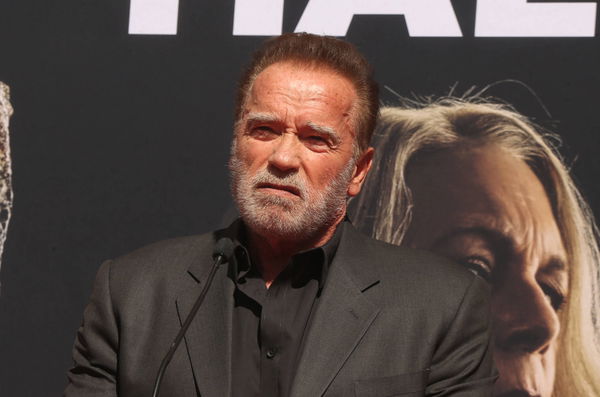 While bodybuilding rewarded Arnold Schwarzenegger with tremendous success and fame, he made a surprising shift to acting post the late 1960s. Acting in his first film, Hercules in New York, the Austrian Oak made his mark in Hollywood as well, achieving massive popularity that landed him in the Terminator series. But what caused the Austrian Oak to shift to acting? Years later, talking to the Atlantic magazine in 2023, the bodybuilding champion finally opened up on his unexpected career shift.
Schwarzenegger's revelations are important as someone who has been a seven-time Mr. Olympia and five-time Mr. Universe, making a career shift to Hollywood was not a bolt out of the blue. In conversation with the Atlantic revealed how his perception changed while competing for the Olympia title in South Africa. As the world grew keener toward the Austrian Oak, he was battling to not slip up his dissatisfied impression over the whole matter.
Arnold Schwarzenegger holds nothing back on his decision to make a major career shift
ADVERTISEMENT
Article continues below this ad
The Austrian Oak shed light on his thinking process. "I say to myself, Are we really just clowns?" Schwarzenegger recounted. This points out how Schwarzenegger came to view bodybuilding in a negative light over the course of his experiences.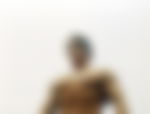 Later, Schwarzenegger indicated how a question popped into his mind that troubled him. The question was: "And just do the same f***ing things as the guy before?" Clearly, the Austrian Oak was tired of the same posing routine in bodybuilding competitions. Meanwhile, an intriguing fact is that Schwarzenegger had begun shooting for his first film Hercule in New York before the end of his bodybuilding career. His unsettling sentiments towards the sport had already materialized into changing interests toward an acting career before he formally retired as a professional bodybuilder.
Unable to keep his emotions in confinement, the Austrian nearly lashed out and reacted, "What the f***? I better get out of here." Continuing, he related how he was unhappy when he stood on the stage while contesting the Olympia title in South Africa. He disclosed, "I looked around and said to myself, 'I've got to get out of here.'" Schwarzenegger participated in the 1975 Olympia competition in South Africa and won it, later retiring from bodybuilding. Surprisingly, while switching his career to acting, Schwarzenegger knew that he would be a roaring success. Proof of this is the Austrian Oak's unexpected prediction in 1977.
When the Austrian Oak declared his triumph in acting during the initial stages of his career
ADVERTISEMENT
Article continues below this ad
The Austrian Oak made this prediction in a rare video shot during the time of the 1977 Cannes Festival. In this video, Schwarzenegger stated that like he was confident at the age of 15 about bodybuilding, he was similarly confident in his acting ability. He remarked, "I can say now I will be the best actor around."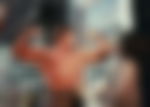 The Autrian knew that his muscular body would serve as an advantage when he chose acting as his career. Schwarzenegger implied that he was "the most perfectly developed man." This portrays Schwarzenegger's strong faith in his abilities.
ADVERTISEMENT
Article continues below this ad
Watch This Story: Arnold Schwarzenegger Reunited with Ailing Ronnie Coleman For a Special Occasion 
The Austrian Oak's statements and actions show how he trusted his instincts and made a shift to acting at the right moment. How can you relate to Schwarzenegger's sudden career shift despite his amazing accomplishments in bodybuilding? Share your thoughts in the comments section.
Edited By: Jahnabi Choudhury