"His Arms Are Weak": Bodybuilding Legend Samir Bannout Points Out Urs Kalecinski's Weak Spot Ahead of Arnold Classic 2023
Published 01/22/2023, 5:45 PM EST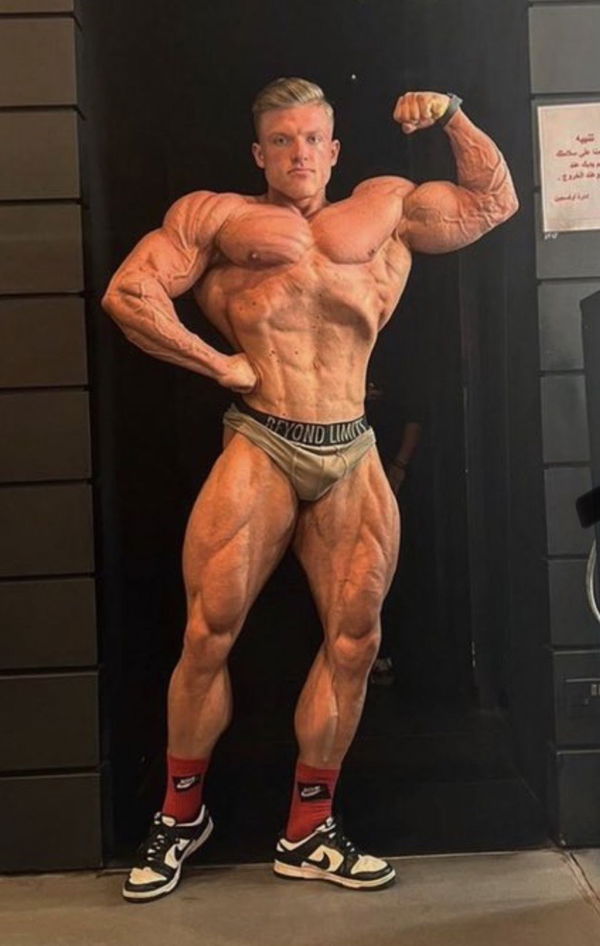 Samir Bannout is a former Mr. Olympia winner, who competed alongside other greats like Arnold Schwarzenegger, Frank Zane, Franco Columbo, etc. Bannout, along with them, was one of the key figures in changing the public perception of bodybuilding in the 1970s and 80s. He continues to do so to this day, by sharing his take on the current crop of bodybuilders. More recently, he made a striking comment on German bodybuilder Urs Kalecinski and why he may fall behind his competitor from Brazil, Ramon Rocha Queiroz.
In a recent episode (#29) of The Muscle Maturity Podcast, Samir Bannout pointed out one key aspect of Urs Kalecinski's physique, and how that might hurt him in the upcoming Arnold Classic competition in Columbus, Ohio. To prove his point, Bannout drew an analogy with one of his colleagues and probably one of the best bodybuilders that ever lived. Here's his opinion on the matter.
Samir Bannout says what might deter Urs Kalecinski from winning the Classic
ADVERTISEMENT
Article continues below this ad
Bannout sang praises for Kalecinski's impressive body, who won back-to-back competitions at the Boston Pro and Kuwait Pro in 2022. But at the same time, Bannout pointed out a key area in which he might miss out on points. He said, "This is what really hurt Urs. His arms are weak and for me personally, no disrespect, the arms are so necessary because every pose you're going to do, you're going to use your arms". Symmetry and Shape are two important factors in the sport, and good muscular arms play a major role in perfecting both.
Bannout cited an example of a 7X Mr. Olympia winner, to prove how important arms are in winning a contest. He said, "This is what made Arnold Schwarzenegger Arnold Schwarzenegger because of his arms. He used his arms in every pose".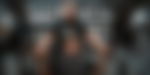 Urging Kalecinski to take inspiration from the Austrian Oak, he said, "So, I hope he can improve his arms. If he improves his arms, he's going to be very dangerous. But you need to put at least an inch or two on his arm. He needs to take a year of developing that arm".
Kalecinski is a better poser but needs to improve on his arms
Bannout did compliment Kalecinski as a better poser than Queiroz, and hence strongly believes in his chances of winning the Classic next year if only he works on his arms. He said, "If he does that (developing his arms), he's going to be a lot better next year but this year is a little bit too late to put on the size".
ADVERTISEMENT
Article continues below this ad
 

View this post on Instagram

 
Brazilian bodybuilder, Queiroz previously defeated Kalecinski in last year's Arnold Classic, where the German came in at 3rd position. A similar result between them (Queiroz 2nd and Kalecinski 3rd) followed in the Mr. Olympia Classic Physique category. Chris Bumstead won the 1st prize.
ADVERTISEMENT
Article continues below this ad
WATCH THIS STORY – 4X Classic Physique Chris Bumstead Vs 8X Mr. Olympia Ronnie Coleman Net Worth Comparison
With only a few months (March 2-5) to go before the Arnold Classic, will Queiroz take that title with his beautiful flowing arms and legs, or will it be Kalecinski based on his pose or will someone else upset both of them? It remains to be seen.
Edited By: Pritam Priyedarshi