Arnold Schwarzenegger and His Family – Everything You Need To Know
Published 03/02/2023, 12:00 PM EST

Follow Us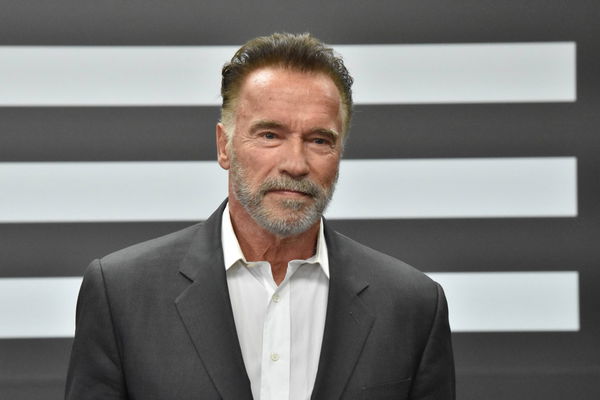 Arnold Schwarzenegger is a decorated name not just in one or two but multiple fields. Spending most of his life in front of the public eyes, Schwarzenegger's life has been an open book. Today we bring to you all that you'd want to know about Arnold Schwarzenegger's family.
Here is all you need to know about the famous Arnold Schwarzenegger's parents
The famous bodybuilder and Hollywood actor, Arnold Schwarzenegger was born to Gustav Schwarzenegger and Aurelia Jadrny on 30th July 1947. Before Arnold Schwarzenegger's birth, his father had been a part of the German army until 1945. Though he was also revealed to be a member of the Nazi party, no evidence has been found about him ever being involved in a war crime. After the end of Nazi rule in 1947, Gustav took a post as a police chief in Austria. He served in that position until he died in 1972. Gustav Schwarzenegger was buried in Weiz Cemetery, in Steiermark, Austria after his death on 13th December 1972.
ADVERTISEMENT
Article continues below this ad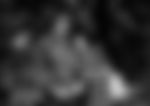 Arnold Schwarzenegger's mother, on the other hand, was a homemaker. Growing up, Arnie was close to his mother, and it remained the same until she passed away. Aurelia Jadrny Schwarzenegger suffered a heart attack while visiting her husband's grave in Weiz, Austria. After his mother's death, Schwarzenegger confessed that his "world has fallen apart." On 2nd August 1998, Arnold Schwarzenegger lost not just his mother but his "first love" and the foundation of his success too.
A brief about Arnold Schwarzenegger and Maria Shriver's marriage life
Arnold Schwarzenegger and Maria Shriver first met through a mutual friend after Robert F. Kennedy's pro-celebrity tennis tournament in 1977. They began dating soon after. Schwarzenegger had reportedly proposed to Shriver twice before she said 'Yes' on the third attempt in 1985. Ultimately, after eight years of dating, the duo tied the knot in 1986. They stayed together for 25 years and parted ways in 2011. However, it took another 10 years for their divorce to be finalized. On 28 December 2021, their martial status was legally declared single.
The reason behind Schwarzenegger and Shriver's public divorce
During their 25 years of marriage, Arnold Schwarzenegger's alleged extramarital affair rumors had made rounds on countless occasions. However, Maria Shriver always turned a blind eye to it "publicly." However, the news of Schwarzenegger's affair with a house help was when Shriver finally snapped. While the previous rumors were with Arnold's co-stars, this time it involved some who closely worked with Shriver in their house. Moreover, the affair with the house help, Mildred Baena, cannot be overlooked as a rumor as Schwarzenegger had fathered a child during the fling.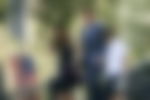 Additionally, the child had a striking resemblance to the star. Soon after the news broke out in 2011, Maria Shriver left the house she lived in with Arnold Schwarzenegger and filed for a divorce.
Arnold Schwarzenegger's relationship with Mildered Baena
In 1996, the Terminator actor got involved in a sexual relationship with his housekeeper, Mildred Patricia Baena. The first encounter reportedly happened when Schwarzenegger's family was on a vacation but he had to stay back for a shoot. However, it wasn't a one-time thing and did not end after the family returned. On the contrary, the affair allegedly went on for a year right under Shriver's nose in her own house. Mildred Baena worked for the Schwarzenegger family for nearly 20 years until she "retired" on good terms with severance pay in 2011.
All the five children of Arnold Schwarzenegger
Arnold Schwarzenegger is a father of five, 2 daughters and 3 sons, four of which he shares with now ex-wife Maria Shriver. His eldest daughter, Katherine Schwarzenegger was born on 13 December 1989. She has grown up to be an author. Schwarzenegger's second child, his younger daughter Christina was born on 23rd July 1991. Following in her father's footsteps, Christina took up acting as her profession.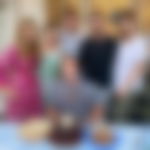 Schwarzenegger's third born, his eldest son Patrick was born on 18th September 1993. Just like his father, Patrick too is an actor, investor, and entrepreneur. Schwarzenegger's youngest son with Maria Shriver, Christopher Schwarzenegger was born on 27th September 1997. Unlike the rest of his family, Christopher prefers staying away from the limelight. Hence not much is known about him.
Watch This Story: Living Legend Arnold Schwarzenegger's Daughter Katherine Reveals Her Dad Has Pony At Home For Her Daughters
Arnold Schwarzenegger's youngest child, Joseph Baena was born less than a week later, on 2nd October 1997. Joseph Baena has more in common with his father than just his face. Baena has taken up bodybuilding and is now gearing up for good acting roles in Hollywood too.
The relationship between Arnold Schwarzengger and his son Joseph Baena
Though Arnold Schwarzenegger had an affair with Mildred Baena and the kid was born not long after, Arnold Schwarzenegger for the longest time believed that Mildred's husband was the child's father. It took eight years for Arnie to realize that the child was his. The realization occurred when little Joseph started resembling his biological father. However, even then Arnold kept the news to himself. Only after the media attention in 2011, did Arnold Schwarzenegger take responsibility for his youngest son.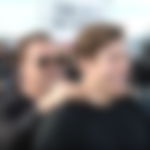 Joseph Baena was already a teenager by that time. Initially, it took a long time for the father-son duo to form a bond. Schwarzenegger started easing up to the child by financially supporting Baena and taking care of his education. With time Joseph too accepted the change and warmed up to his father. Their mutual love for training and bodybuilding brought the two together. As of now, the two are closer than they have been. The duo is often spotted spending time together whether it is in the gym, meeting for a meal, or biking around the town together.
Know why Joseph Baena does not use his father's surname
Even after discovering who his real father is, Joseph Baena prefers to continue with his original surname. In an interview with Men's Health, Baena revealed why he won't take up the Schwarzenegger title. Joseph Baena says, though he has an influential father, he wants to make a name for himself. Baena claimed he is too "prideful" to use his dad's name and contact to move ahead in life. While by now everyone knows whose son he is, Joseph Baena wants his achievements in the future to be credited in his name. But this will never happen if he adds Schwarzenegger to his name. Joseph Baena wants to work hard to get what he wants instead of relying on "handouts."
How are Hollywood superstar Arnold Schwarzenegger and Chris Pratt related?
By now Schwarzenegger's family is a star-studded family with most of its members being public figures. Coincidently, the addition to the family is also a popular actor. Arnold Schwarzenegger is also related to the Guardians of the Galaxy actor, Chris Pratt, through his eldest daughter Katherine. Katherine Schwarzenegger married Chris Pratt in 2019. As of now, with Christina Schwarzenegger enjoying her spinster days, Chris Pratt is Arnold Schwarzenegger's only son-in-law.
Some of Arnold Schwarzenegger's adorable family moments
With the knowledge we've gained about the family, it's time to look at some of the most adorable they have shared over the years. These include throwback photos these members have posted on various occasions.
Arnold Schwarzenegger remembering his mother on what would've been her 100th birthday.
 

View this post on Instagram

 
2. Little Katherine with daddy Schwarzeneger on sets
 

View this post on Instagram

 
3. Cute little Patrick learning how to drive with Arnold Schwarzenegger
 

View this post on Instagram

 
4. Arnold Schwarzenegger with the mysterious Christopher Schwarzenegger
 

View this post on Instagram

 
ADVERTISEMENT
Article continues below this ad
5. Bonding time with Joseph Baena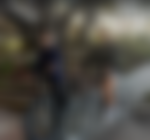 6. Grandpa Arnie with Katherine Schwarzenegger's daughter
ADVERTISEMENT
Article continues below this ad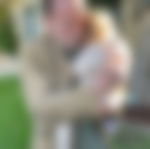 Watch This Story: Arnold Schwarzenegger vs Andre The Giant: Who Is Stronger?
Edited By: Gideon Mathson