Arnold Schwarzenegger Beats Mike Tyson, Tom Brady, Kevin Durant and Others as One of the Highest Paid Instagram Athletes
Published 07/14/2022, 9:22 AM EDT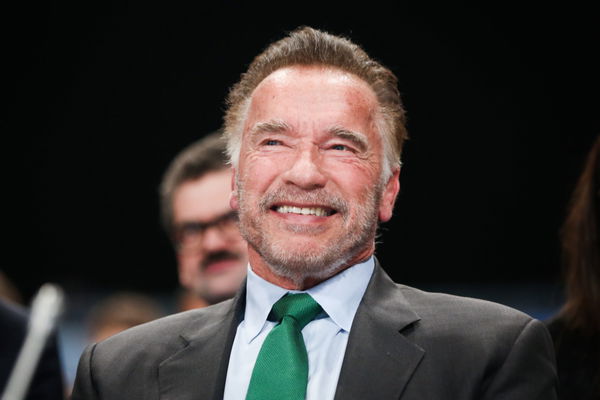 As a bodybuilding legend that has starred in over 40 films Arnold Schwarzenegger has a massive fan following. Fans admire him for several reasons — his bodybuilding prowess, political career, action-packed movies, and iconic roles.
With an estimated net worth of $450 million, Arnold Schwarzenegger is one of the richest athlete-turned-actors in the world. His Instagram following of 22.5 million also puts him as one of the highest-paid athlete-actors on social media.
ADVERTISEMENT
Article continues below this ad
Arnold Schwarzenegger is number 5 on the list
Entertainment and pop culture specialists Zavvi conducted a study to reveal the most influential athlete turned actor. They analyzed social media profiles and calculated how much each celeb would earn per sponsored post. According to their research, Arnold Schwarzenegger lies in 5th place.
He earns an estimated $59,600 per sponsored post which puts him above decorated athletes like Mike Tyson ($50,173), Kevin Durant ($34,572), and Tom Brady ($32,832). Number one on the list is Dwayne 'The Rock' Johnson, a former WWE star. The Rock recently became a massive action film sensation much like Schwarzenegger in the 80s.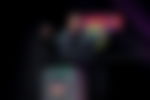 Johnson has 328 million followers and earns an estimated $823,210 per sponsored Instagram post. Other celebrity athletes like LeBron James ($333,829), Jason Statham ($81,136), and Shaquille O'Neal ($68,100) filling out the spots above the seven-time Mr.Olympia champion. The list also includes Ronda Rousey at number 7 with $41,188 and Trae Young at number 10 with $12,143 per post.
Schwarzenegger is worth a whopping $450 million
According to Celebrity Net Worth, Arnold Schwarzenegger earned $20-30 million per movie at the height of his film career. Notably, as a former bodybuilder and politician, along with his astounding success in the film industry, Schwarzenegger has made hundreds of millions of dollars and invested a lot of that money in his business ventures.
ADVERTISEMENT
Article continues below this ad
Schwarzenegger's real estate empire alone is worth over $100 million. Starting from the 1984 blockbuster, 'The Terminator', the bodybuilding legend shot into Hollywood fame as the movie earned $80 million worldwide. Subsequently, he made countless smash hits in his career, including films like 'Commando', 'Predator', 'Total Recall, and 'True Lies'.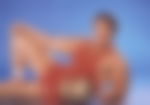 However, Schwarzenegger lost more money than he made in his political career. The multi-millionaire spent 2003 to 2011 as the governor of California. During these years, he lost out on millions of dollars by putting his movie career on hold. Furthermore, whatever salary he earned as governor, too, he donated to charitable causes.
ADVERTISEMENT
Article continues below this ad
WATCH THIS STORY: From Real Estate to Hollywood: Here's How Arnold Schwarzenegger's Kids Make a Living
He explained, "It was around $187,000 a year, which is petty cash… for me! I lost out on earning tens of millions of dollars and it also cost me – political campaigns are expensive – but none of that mattered. I wanted to help the people. It was the most educational thing I've ever done."
Edited By: Deepakshi Chaudhary