Arnold Schwarzenegger Once Came Out With a Two-Word Response After Illusionist David Blaine's Daring Trick
Published 05/27/2022, 8:30 AM EDT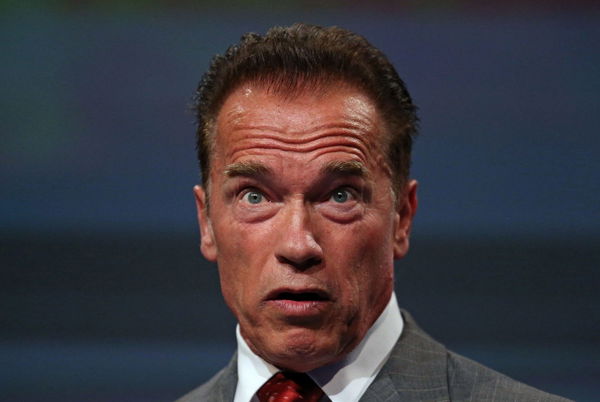 For many years, the legendary Arnold Schwarzenegger has mesmerized people with his physique and acting skills. 'The Terminator' has left people in awe of himself wherever he makes an on or off-screen appearance. But there haven't been many occasions where Arnie was left spellbound and at a loss for words. Arnie has spread his magic in every field he took part in.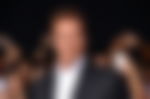 Talking about magic, David Blaine is a magician from the US who leaves his audience mesmerized every time he performs. But what happened when David and Arnold met?
ADVERTISEMENT
Article continues below this ad
Blaine left Arnold Schwarzenegger speechless 
David Blaine is an illusionist and an endurance artist from the US who has set multiple world records over the years. He often meets with celebrities and performs magic tricks for them. David has also performed his tricks for basketball legend Michael Jordan and the Lakers' player LeBron James.
The famed magician once met Arnold and left the 'Governator' hunting for words. Surrounded by a room full of people, Blaine asked if he could take a sip of the wine from the glass Arnold was holding. David tapped on the glass to prove it was real. What followed next was impossible to believe.
The illusionist drank all the wine in the glass and then took a bite of the glass. The audience cringed and gasped at the sight, while Arnold was totally in disbelief. As David chewed on the glass, a member from the audience touched the broken glass to see if it was real or not. Amusingly and ironically, David said, "be careful".
Our beloved Arnold shook his head in pure awe at this moment and said, "you're crazy," with a big smile on his face. Looking at this stunt, we certainly agree with Arnold's statement. To casually chew on pieces of glass while also making light conversations is absolutely crazy!
When David shocked Michael Jordan
ADVERTISEMENT
Article continues below this ad
Blaine once met with Michael Jordan and performed a card trick for the basketball GOAT. He asked Jordan to pick any card from the deck and say the card out loud. "three of hearts," said Michael. Blaine then asked another person to name any number up to 30; he chose 27. Blaine then asked Jordan to remove 27 cards from the deck that Jordan was holding from the start and shuffle them. Jordan pulled out the cards but did not shuffle them to 'trick' the trickster.
Blaine laughed and asked Jordan to turn the top card over. To everyone's surprise, it was the three of hearts! This was such a neat and near impossible trick since Jordan held the cards for the entire trick. But kudos to Jordan for trying to one-up the illusionist.
ADVERTISEMENT
Article continues below this ad
Tricking stars like Arnold and Jordan is no easy feat. David Blaine certainly has a few tricks up his sleeve.
Edited By: Simar Singh Wadhwa