Arnold Schwarzenegger Openly Asked for Donald Trump's Seat After Former President Attacked His Abilities: "People Can Finally Sleep Comfortably"
Published 06/20/2022, 11:15 AM EDT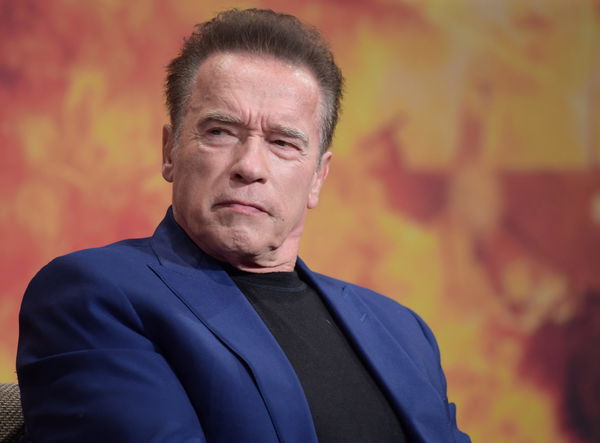 Bodybuilding legend Arnold Schwarzenegger has transitioned between a lot of career options. He most notably retired from bodybuilding in 1980 to try his hand at acting. The actor has taken the role of a businessman, politician, and collector since then.
ADVERTISEMENT
Article continues below this ad
However, the action star's most famous incident about switching careers would be when he asked former president Donald Trump to trade roles with him.
ADVERTISEMENT
Article continues below this ad
The reason behind Arnold Schwarzenegger posting the video
Previously, Trump was associated with a reality television competition series, The Celebrity Apprentice. The former President hosted the series since its first season, which aired in 2004. However, he could not host Season 14 of the reality show as he was elected President of the United States.
As a result, they brought in the former governor of California as Trump's replacement to play the role for the season. But the season struggled to keep up with its previous show ratings. Moreover, responses from viewers were not very positive either.
For this reason, Trump took a dig at Schwarzenegger while addressing the audience present at the National Prayer Breakfast. At the event, Trump said, "When I ran for president, I had to leave the show. They hired a big, big movie star, Arnold Schwarzenegger, to take my place. And we know how that turned out. The ratings went right down the tubes."
"I want to just pray for Arnold if we can," Trump added. However, the bodybuilder-turned-actor soon replied with a follow-up. The Terminator star posted a short video on Twitter titled "The National Prayer Breakfast?" to get back at the real estate tycoon.
In the video, Schwarzenegger said, "Hey Donald, I have a great idea. Why don't we switch jobs? You take over TV because you're such an expert in ratings. And I take over your job and then people can finally sleep comfortably again. Hmm?"
Was Schwarzenegger serious about trading roles with Donald Trump?
ADVERTISEMENT
Article continues below this ad
Although the former Mr. Olympia had no intention to trade jobs with Trump, he said so in an attempt to taunt Trump. During the video, Arnie remarked on Trump's "expertise" in television ratings.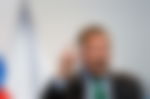 The legend did not mean it when he made the remark. It was more along the lines of mocking Trump. Schwarzenegger did so because Trump, too, commented on the show's ratings. And since the action star has more experience and knowledge about the workings of the industry, he remarked to deride the show's former host.
ADVERTISEMENT
Article continues below this ad
Due to the drop in ratings and responses, the producers decided to cancel the show after one season with Schwarzenegger as host. Therefore, people saw the last of the show with Season 14.