Arnold Schwarzenegger Talks About a Common Mistake That Makes Gym Goers 'Look Like S**t', in a Resurfaced Interview
Published 03/18/2023, 3:08 PM EDT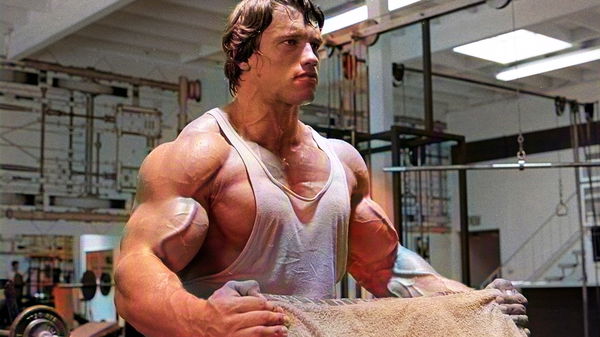 Arnold Schwarzenegger is a legend in the bodybuilding world. With decades worth of experience, he knows the dos and don'ts of training and bodybuilding the best. Though Schwarzenegger is always open to new workout ideas and partners, there are times when even this usually calm legend gets frustrated after looking at the people in the gym.
Despite leaving the competitive bodybuilding stage several decades ago, Schwarzenegger did not give up on the sport. To date, Schwarzenegger finds ways to enlighten bodybuilders with the best ways to train. He also never holds back in pointing out the flaws whenever required. In one of his motivational videos, Schwarzenegger once explained the biggest mistake he feels people make at the gym.
Concentration is the key
ADVERTISEMENT
Article continues below this ad
Back in 2015, Arnold Schwarzenegger appeared in an interview with bodybuilding.com. The recording of the nearly hour-long interview titled 'Blueprint to Cut' was later shared on Schwarzenegger's YouTube channel. Schwarzenegger believes there is more to achieving the dream body than just working out in the gym. At one point the interviewer asked Arnie what one should think about while working out. On this, the veteran pointed out the biggest flaw he has noticed in people at the gym.
Schwarzenegger said, "I think the biggest mistake is that you go to the gym and you go through the motion but you don't really have your mind inside the muscle. So when you do a biceps curl and think 'I can't just stand there like this' (demonstrates how to do the exercise). Yeah, you can."
He further added, "I've seen the guys with training me, also four hours a day, five hours a day. But they look like sh*t. And why did they look like sh*t, it's because they didn't concentrate." Schwarzenegger claimed even though his fellow gym-goers did the same exercises as him, the results varied because of the lack of concentration. Apart from training, Schwarzenegger believes sleep is also important to attain a shredded physique.
Arnold Schwarzenegger stresses the importance of sleep
ADVERTISEMENT
Article continues below this ad
Arnold Schwarzenegger supplies his daily dose of fitness through his newsletter, Pump Daily. In one of its editions titled 'The one hour fix,' Schwarzenegger urged his fans to add an hour of sleep to their schedule. Doing so will help one improve their eating habits, minimize hunger and reduce the craving for food during the day.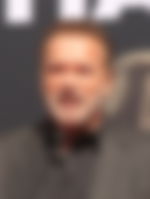 Moreover, he supported his claim with a scientific study. Schwarzenegger revealed studies have proven that increasing the sleep schedule of people by an hour has resulted in lower calorie consumption during the day. These changes are linked to the hormones related to weight loss.
ADVERTISEMENT
Article continues below this ad
Watch This Story: Arnold Schwarzenegger vs Andre The Giant: Who Is Stronger?
Through his research, observations, and experience, to date, Arnold Schwarzenegger continues to help his fans to achieve their dream body.