Arnold Schwarzenegger Was on All-Time Lowest Body Fat Percentage for Warrior's Role in a 1982 Film: "Too Ripped to Be a Barbarian"
Published 09/27/2022, 1:39 PM EDT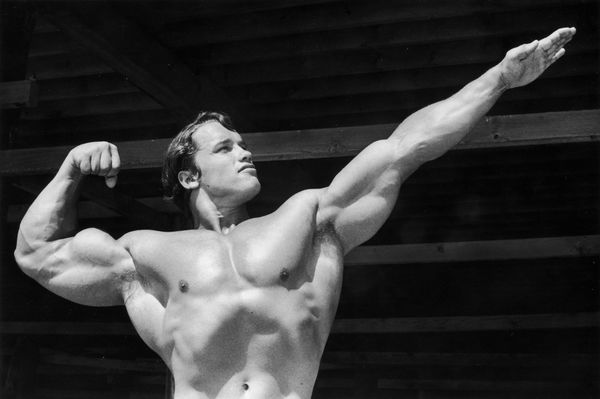 Arnold Schwarzenegger and his dominance in the bodybuilding world are not a secret. Winning Mr. Olympia seven times, the muscle man showcased his hard work and dedication on the highest level. Further pursuing his interest in acting, Schwarzenegger switched careers in the 1970s. Despite it being a new space, Arnold shot to fame almost instantly.
ADVERTISEMENT
Article continues below this ad
In its righteous sense, his entry into Hollywood turned out to be a boon for the industry. The actor produced several blockbuster movies that fans still can't let go of. Both on-screen and off-screen, his tales continue to amuse fans thoroughly. Notably, the bodybuilder once uncovered a surprising fact from his superhit film Conan the Barbarian. 
ADVERTISEMENT
Article continues below this ad
Arnold Schwarzenegger had to get rid of his bodybuilder look
The Austrian Oak is a household name in the nation. Starting from bodybuilding, to acting, to his stint in the political world, Schwarzenegger has done it all. His perfection, accuracy, and dedication to his role and responsibilities are noteworthy.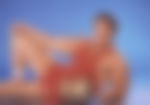 Dating back to 6 years ago, one of his Reddit fans shared a piece of shocking information from his acting career. 
According to the post, the bodybuilder had to lose some muscle for his role in Conan the Barbarian. The man himself waved hi to the conversation and revealed the true story in the comments section. 
"It is true that he thought I looked too much like a bodybuilder – I needed to lose some of the cuts because I had just won Mr. Olympia and I was way too ripped to be a barbarian," the bodybuilding champ wrote. "So he told me to eat normally and not diet at all – I let my body fat get to around 12%."
Furthermore, he clarified that he had no issues with swinging swords. Therefore, that is not why he had to lower his body fat percentage. 
A funny incident from the set
ADVERTISEMENT
Article continues below this ad
Going further into the story, Arnold revealed another incident that happened on set. Director and producer, John Milius, was also involved in this tale. This was the first day of the shoot and Arnold got himself injured by a dog. 
"I got attacked by a dog on the very first day of shooting – he pulled me down from the rocks into a thorn bush and I had to be stitched up on the set. Milius walked up to me and said 'this sets the tone' – he meant this in a positive way," he added. 
ADVERTISEMENT
Article continues below this ad
Watch This Story: From Tesla Roadster to Hummer- Here are Arnold Schwarzenegger's most prized possessions
Conan the Barbarian is one of Schwarzenegger's best movies apart from The Terminator series. It gained worldwide popularity and still resides in the hearts of fans. 
Edited By: Melroy Fernandes