Arnold Schwarzenegger's Parents Plainly Rejected His Larger-Than-Life Dreams With Serious Warning: "Don't Talk About Those Kind of Things"
Published 09/24/2022, 12:18 PM EDT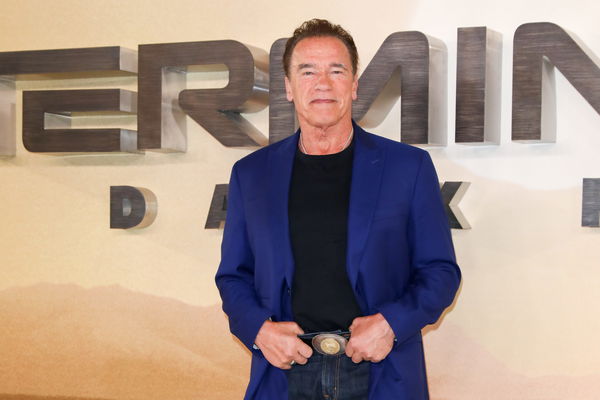 Fans must feel it awkward to imagine Arnold Schwarzenegger on any other career path other than a world-class bodybuilder. Born in 1947, this young man from Austria, chased his big goals and dreams in the dreamland of America. And, through rigorous toil and sheer hard labor, he crafted his own niche here.

Back in 1999, Arnold sat down to do an interview with Johnny Vaughan, to promote his movie, End of Days. But, the interview did not stay constricted to a single topic only, Arnie got candid and shared his thoughts on things like his plans ahead and dreams. Besides, he also revealed what it really took for him to follow his own.
Arnold Schwarzenegger shared his insights for chasing large goals
ADVERTISEMENT
Article continues below this ad
The original video is around 12 minutes in length and around the 6:43 minute mark, the 'Austrian Oak' delved into a discussion about dreams and their actual price. Actually, Arnie hailed from a very modest background. Although not poor, he'd often describe his accommodations to be simple enough. And, his parents actually initially did not approve of his ambitions of breaking into the bodybuilding industry. They rather wanted him to remain the average Joe.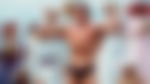 Schwarzenegger spoke about what his parents told him about living a 'comfortable' life when he was a mere kid. He reminisced, "They would have said you know honey why don't you just go to school and relax and do your homework and don't talk about those kind of things."
READ MORE: "None of Us Can Make It Alone"- Arnold Schwarzenegger Claims He Was Never a Self-Made Man Despite Being Dubbed the Greatest of All Time
To this the host, Jhonny Vaughn added how they were rather prescribed to "Read the Bible," rather than think out of the box.
The incredible journey of Schwarzenegger
ADVERTISEMENT
Article continues below this ad
Arnold's rise to becoming an embodiment of the American Dream is nothing short of magical. Often dubbed a "self-made" man, he started bodybuilding at age 13, quickly knowing that this would be his ticket to greatness. As of 2022, his net worth stands at $400 million. Making him one of the most paid actors and bodybuilders of all time!
ADVERTISEMENT
Article continues below this ad
Currently, he is an animal dad, a supportive father, a dedicated two-time governor, and an entrepreneur. He does it all and still finds time for his passion for hitting the weights. Safe to state, as a well-rounded and conscious individual he is a perfect example of what it means to be genuinely successful.
WATCH THIS STORY: Unearthed Photo Shows Arnold Schwarzenegger Lifting His 185lbs Heavy Mr. Olympia Best Friend On His Shoulders
Edited By: Vibhanshu Kumar